DVD Slideshow GUI Is One Complete Awesome Slideshow Maker
I am surprised that we didn't discover DVD SlideShow GUI before. It is one complete software that takes home the award for being the best slideshow maker out there. It has the most active community and the developers release the updates frequently just like CCleaner does.
It has the complete functionality, you can make slideshows by mixing videos and photos. Add some music, change background image, add custom animation, draw, and much more. You can add the slides by going to Slideshow menu, technically you can access every slideshow option from this menu.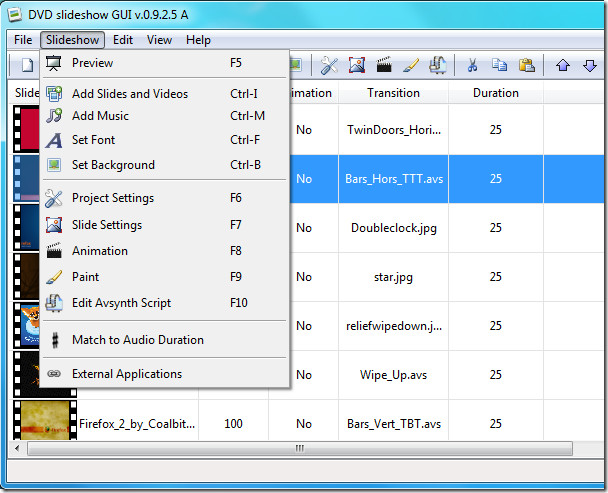 It has a dead-simple interface with tons of functions since it is targeted towards professionals. The program itself uses various opensource projects such as GFD/GFM, Videohelp, ImgBurn, DubIt, wxBasic, Avisynth, JprintCover, MediaJoin, Paint.Net, txt2sup. They are all used for different functionalities, for example it has a build-in option to burn slideshow to DVD which is actually possible with ImgBurn.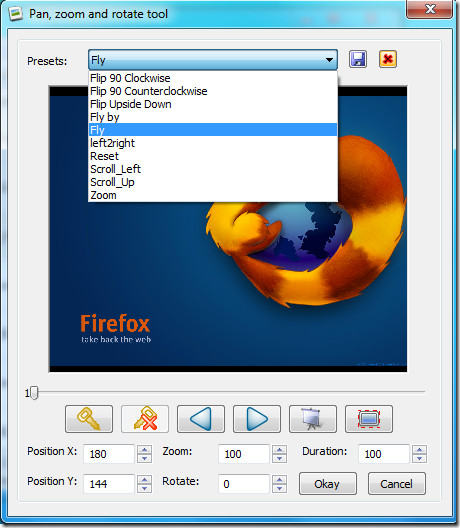 You can export the slideshow in various video formats, there is even an option to save it in ISO image format. Even though the program has yet to reach version 1.0, it has gathered quite some following and is overall very stable and responsive.
It works on Windows 2000, Windows XP, Windows Vista, and Windows 7. Just for a change you can also try out PhotoStage and Windows DVD Maker. Enjoy!