Free Screen To Video – Save Screencast To FLV/AVI/WMV/SWF Video File
If you are looking for a software to record screen activity and save it to a video file, then you have come to the right place. For the past one year I have been looking for such a software, but couldn't find any free ones out there. Recently a new tool named Free Screen To Video has launched which is a perfect screencast tool with great video output.
We have previously covered some screencast tools here and here but they don't allow you to save the output in videos, the biggest downside. This has all changed with the arrival of Free Screen To Video tool. All you have to do is select the Screen Capture action, Video output format, and hit Start.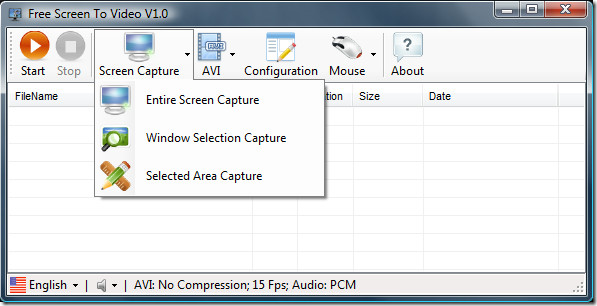 There are four different video formats available as Output – FLV, AVI, WMV, and SWF. During installation it will ask to download codec for you from MS for the purpose of converting screencast to WMV format.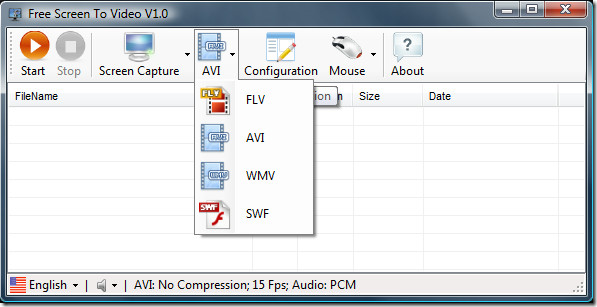 There is another interesting option that allows you capture mouse movement, it can be enabled/disabled before recording.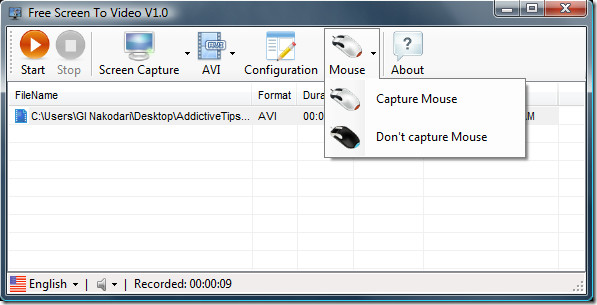 Options such as enable Capture Audio, adjusting FPS(Frame-per-second), and selecting Video Codec Compression, can be found in Configuration.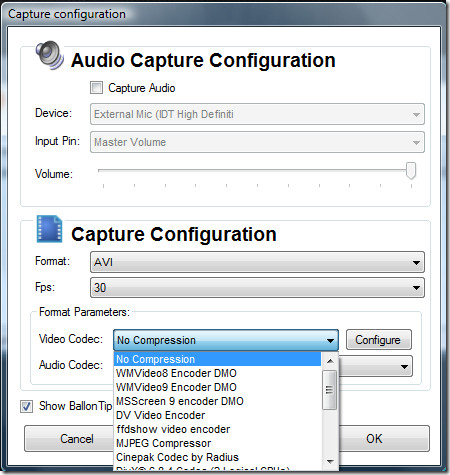 When you hit Play, it will minimize to the system tray. You can then control the screencast by pausing it anytime by pressing F9 or stopping it by pressing F10. You can record multiple screencasts and they will all be listed on the main window.
Download Free Screen To Video (Select the tool from the left sidebar)
It works on Windows 2000, Windows XP, Windows Server 2003/2008, Windows Vista, and Windows 7. Enjoy!
For more, check out BB FlashBack Express.