Gantt Chart: Project Management & Planning Software
Gantt Project is one of the many freeware project management software out there which is a free alternative to the expensive Microsoft Project for managing projects and resource handling.
The uncluttered layout along with great features of organizing charts, allocating resources to the tasks, and depicting the PERT diagram of the corresponding tasks, makes it an easy-to-use app. It provides two charts for rendering you whole task; Gantt chart for managing tasks and Resource Load chart for resources. With Gantt chart dependencies can be established between resources and tasks.
You can create new tasks from the left pane. Right-click on the task, go to properties and start setting up tasks, checking predecessors, managing resources, setting up milestones of the project.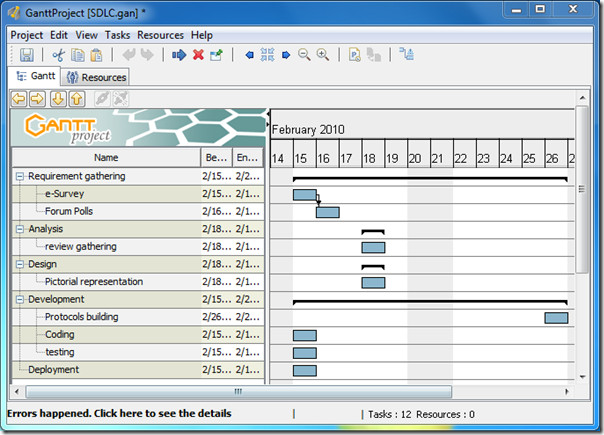 Gantt Project has tabbed interface which make it easier to switch between tasks. Go to Resources tab to allocate resources to each task. Right-click in the left pane to add basic resource information.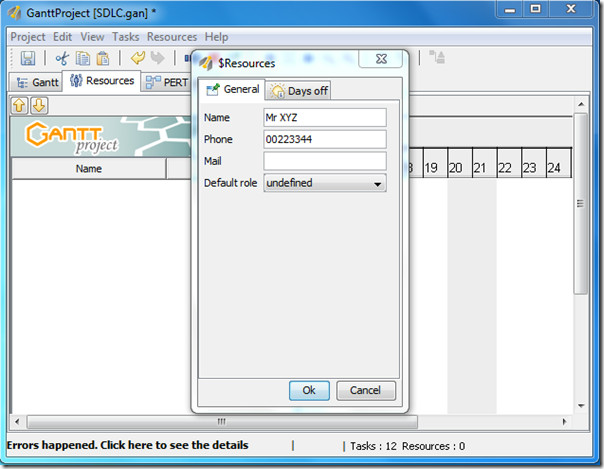 Hit Pert Chart tab to see the pert pictorial representation.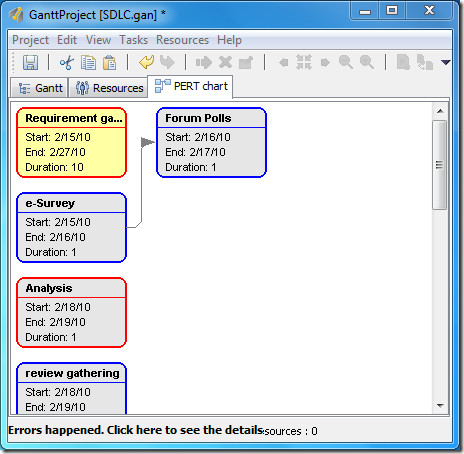 It can generate PNG image, PDF, and HTML reports and is capable of exporting data to spreadsheets in CSV format. It can also interoperate(import/export data) with Microsoft Project.
It works on Microsoft Windows 7, Microsoft Vista, and Windows XP. It is also available for Mac OS X and Linux.