GClient Brings Google+ On Desktop
As the bout between Google and Facebook continues, Google+ (pronounced as Google Plus) is fast becoming more interactive with the help of various third-party development efforts. We have recently reviewed a number of Google Plus extensions. This time we have GClient, which is a Google Plus desktop client. It works from the system tray and allows you to use all Google Plus features from a desktop client instead of having to visit your Google Plus account from a browser.
To use this application, you will first of all require signing up with the developer to get an unlock code for accessing the application. This is a one time procedure and you will not require using the unlock code again, once the application is accessible.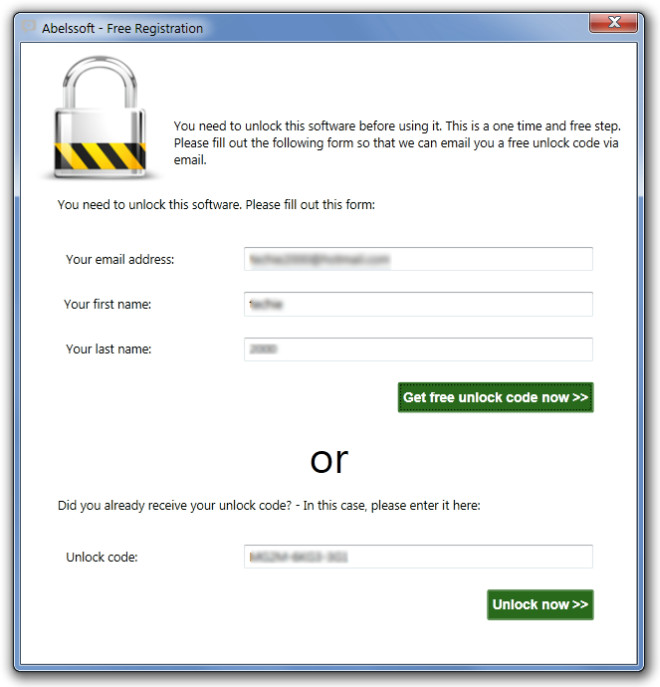 Once done, you can sign in and start using Google Plus from the system tray.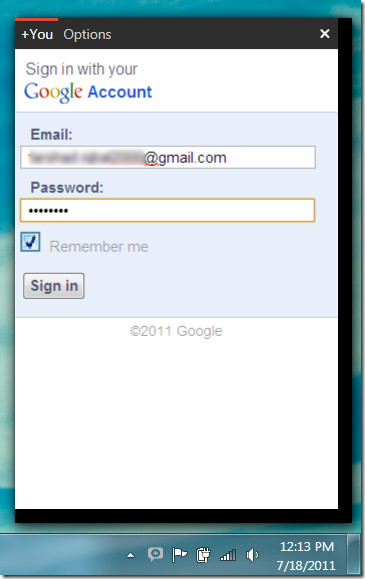 When you login to GClient, your stream is displayed, just like when you login to your Google Plus account from a browser.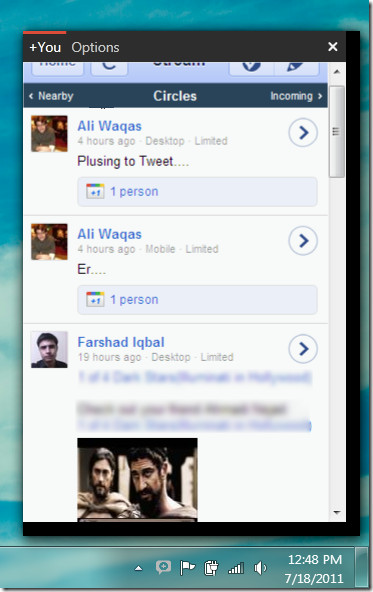 You can click on the Home button to access all Google Plus options including your stream, photos, circles, profile, notifications and edit your privacy settings.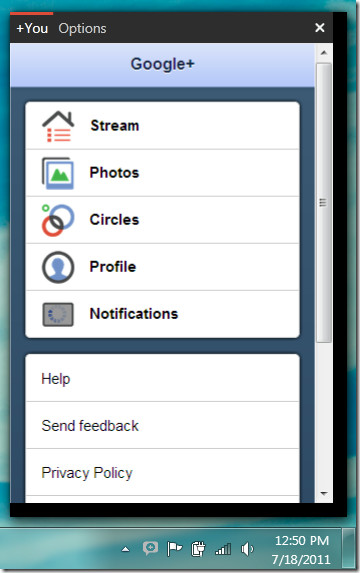 GClient alerts you for account updates, with the help of system tray notifications. GClient is one of the first desktop clients for Google Plus and works reasonably well. It is likely that we might see more application of this kind in the near future until a desktop client like TweetDeck is established.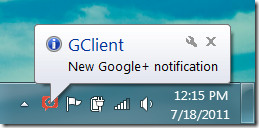 GClient works on Windows XP, Windows Vista and Windows 7, provided you have .Net Framework 4.0 installed. Mac users can try out Tab for Google+.