Gest Now Comes With High Sensitivity And Multi Gesture Support
A few months back we reviewed Gest, which is a portable application for adding mouse gesture support to Windows Explorer. Since our review, Gest has added many new features, such as, improved messages boxe, option to insert unrecognized gestures, GUI menu bar,  Gest launcher, GUI hotkey support, unlimited gesture directions, mouse trail and high sensitivity options, numerous gestures of one action, gesture-based on mouse-over window, etc., while a great number of bugs have been fixed as well. In this post we will explore new features of Gest 2.2.5.
Gest now has more actions than before. These include opening the last active window (RUR,RDR), minimize window (DRD,DLD), and show Settings (UDU,DUD). These gestures can be used to perform the tasks mentioned next to them. For example, drawing an R (using right-click menu will execute the forward command.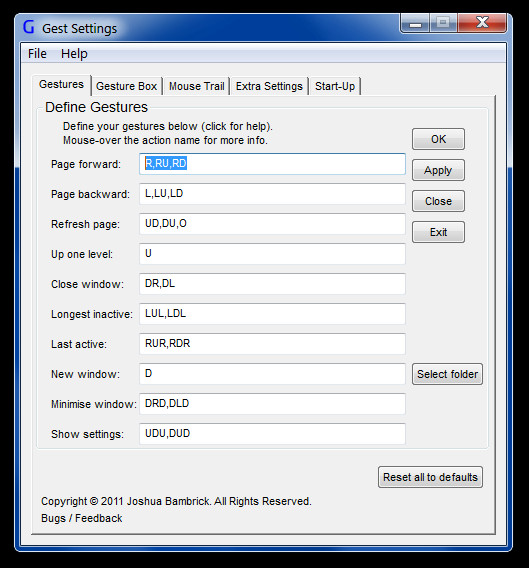 A Mouse Trail tab has also been added in Gest settings (accessible from system tray)  which allows you to choose color and diameter of mouse trail, disable mouse trail, and set the trail's opacity.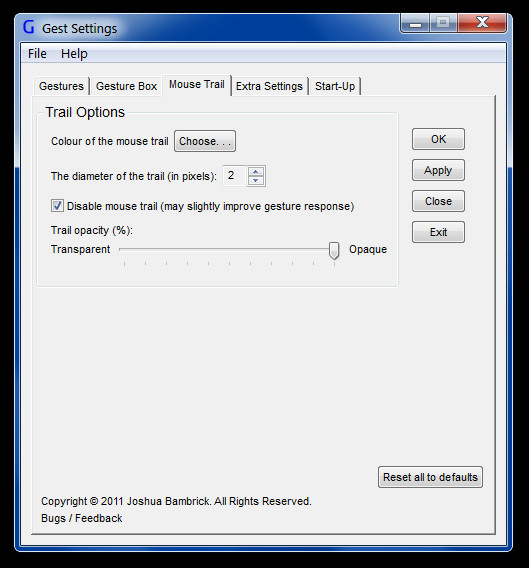 The message boxes have been improved since the initial Gest release.Whenever it recognizes an unsaved gesture, it prompts users to save it immediately.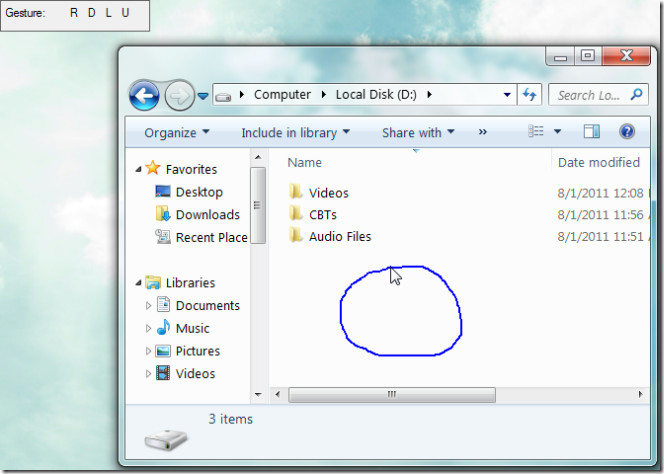 Gest works on Windows XP, Windows Vista and Windows 7.