Soft4Boost Update Checker : Get Alerts When Installed Applications' Updates Are Released
Most Windows (in fact, almost all OS platforms') applications are designed to automatically update themselves to the latest available versions. This, however, isn't true for every program, as a few of them require your utmost attention to manually install their newer versions. There are many standalone applications available out there that are specifically developed to keep an eye on all installed programs on your PC and automatically notify you if a latest version gets released, for instance the ever-popular Ninite (reviewed here). Recently, we stumbled across another such utility called Soft4Boost Update Checker. This minuscule application sits in your system tray and keeps track of the latest versions of the installed programs, albeit it doesn't update any program rather just notifies you if an update of installed application is released. In addition, it supports a number of different applications and during testing it did notify us about the latest version release of some outdated programs. Details after the jump.
There isn't any kind of sophistication involved, as the tool is quite simple and offers straightforward usage. Its main console displays the icons of all your outdated applications and their names. There is just a Settings and Help button (the later of which is to get you acquainted with the program). It's worth noting that clicking any of the outdated application does nothing, as the tool's sole purpose is to just notify you of the outdated app – and you'd need to manually update the program.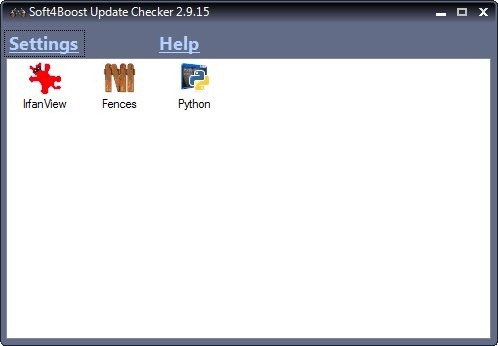 Whenever a latest version of an installed application goes out, the program shows a system tray notification, showing New updates are available! message.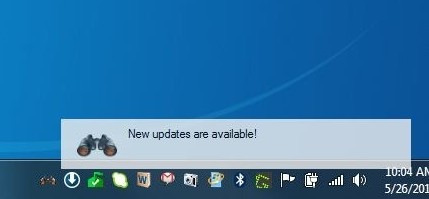 From Settings, you will be able to change the application's Skin Style and Language. You can choose from a number of different skins including, MS Office, Sparcle Blue, Sparcle Orange, System etc. You may also enable Launch program at Windows startup option if you want to check the updates of all installed applications as soon as you log on to Windows.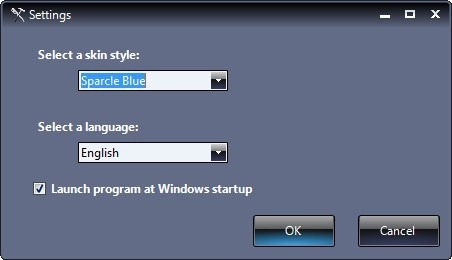 Clicking the minimize button sends the application to system tray. You can however, right-click its system tray icon to display the context menu, from where you can choose to show main application window, exit the program or open the Settings console we mentioned earlier.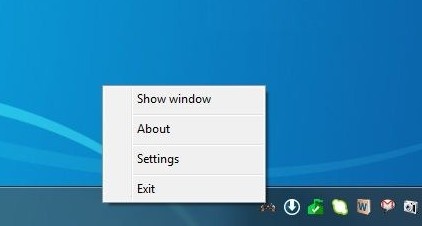 Soft4Boost Update Checker is available for free and works on Windows XP, Windows Vista, Windows 7 and Windows 8. Both 32-bit and 64-bit OS editions are supported. Testing was carried out on Windows 7, 64-bit.
Download Soft4Boost Update Checker