Get Full Control Over Copy & Move Operations With Copy Handler
Copy Handler makes copy and move operations the way it should have been in Windows. Copying and moving multiple files/directories in one go is almost impossible in Windows, it is both time consuming and a headache. Suppose a situation where you want to copy some files and move the whole directory at the same time, and also want the computer to shutdown when the operation is complete? Windows cannot do this by default, but with Copy Handler it is possible.
The benefit of using Copy Handler is that every operation takes place in the background and can also be paused/resumed, thus not disturbing any of your active work. When installed, it adds various options to the right-click context menu by default and sits silently in the system tray. Double-click the system tray icon to open the main window.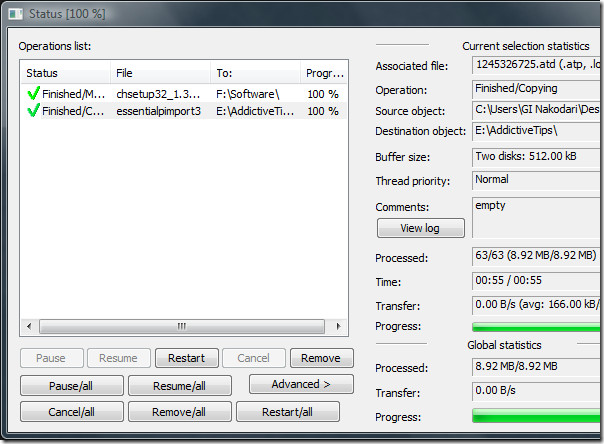 If you accidently copied the files to the wrong location, don't fret. Click Pause/all button and then select Advanced > Change Location and it will immediately copy/move the files to the new location.
Right-click the system tray icon and select Options.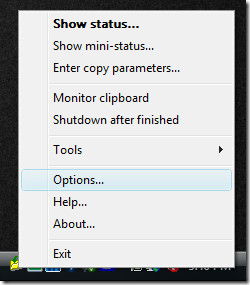 Here you will find loads of settings that can be modified, such as, Thread for Copy/Move operations, Shell options, Buffer size, and various other settings.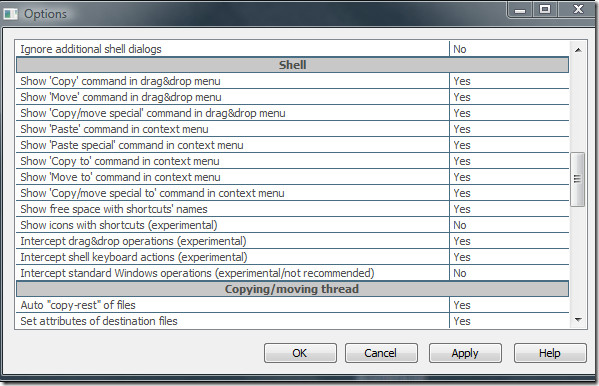 Every bit of operation is customizable, from custom parameters to file filtering. This is definitely not a new tool, but the latest beta release adds some two long standing problems according to the developer – problem with creating shortcuts with windows explorer and problem with preserving directory times.
It works on Windows XP, Windows Vista, and Windows 7. Both 32-bit and 64-bit OS are supported. Enjoy!