Get Notified When Flight/Hotel Prices Drop [Desktop Notification]
Travelocity, a travel company, has launched a desktop app developed on adobe air which notifies the user immediately when the deals on flight and hotel drop to meet the defined criteria. A perfect app for those who are planning to travel for vacations.
Just enter the departure and destination city, choose the refresh interval, and hit the 'Save Preferences – See Deals' button. The minimum refresh interval for notification is 4 hours, default is 12 hours, and maximum can be set as 24hours.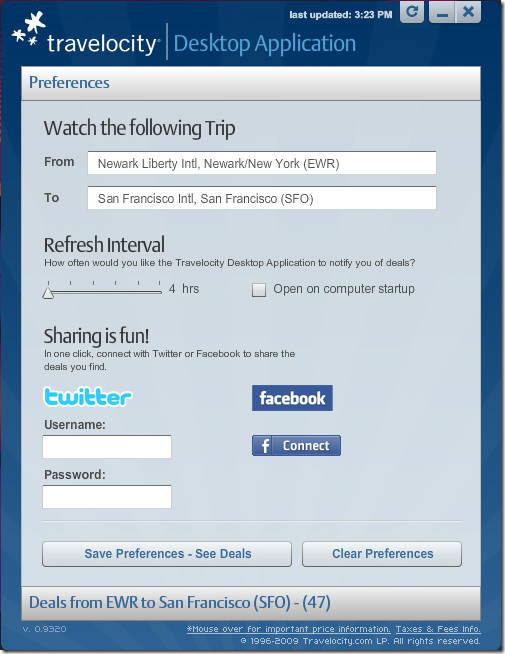 You will find the deals listed in a list along with Travelocity rating and Traveler Rating. You will find the deal dates, packages details, saving(in percentage), price per person, and options to check Hotel Details and Availability. You can also share the deals on Twitter and Facebook.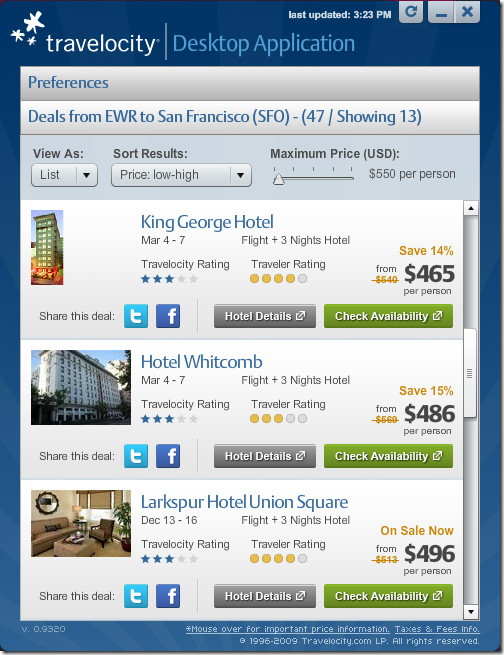 The deals will listed in maximum price, you can move the slider to the left to reduce the maximum price per person. You can sort the results by biggest saving, price:low-high, price:high-low, etc.
If you want to check out the location of the hotels, you can view it as a map. Click any hotel and you will be shown it's details.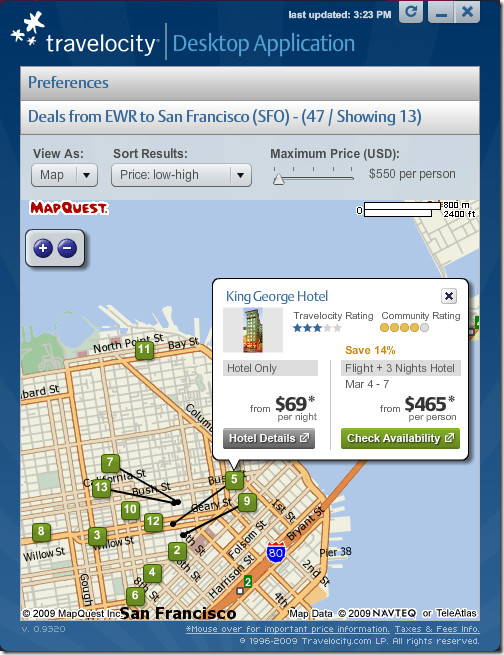 Download Travelocity Adobe Air App
It works on Windows, Linux, and Mac provided you have Adobe Air installed. It sits silently in the system tray and notifies you with a simple balloon notification. Enjoy!