How to get the Windows 10 May 2021 update
The Windows 10 May 2020 or the 2004 update is now live, and users can upgrade to the new feature release. This release is stable, so you do not have to be part of the Insider program to get it. Here's what you need to do.
Get the Windows 10 May 2020 update
There are two methods that you can use to get the Windows 10 May 2020 update; Windows Updates, or an in-place update with the media creation tool. The first method is what you should try first and if it fails, go with the second one. Before you start, make sure your system is ready for the update.
Windows 10 May 2020 update – Windows Updates
In order to get the latest Windows 10 update, follow the steps below.
Open the Settings app.
Go to Update and Security.
On the Windows Update tab, click Check for Updates.
Windows Updates will find and begin downloading the feature update.
Once downloaded, it will install outside of active hours, or you can install it right away when it is ready.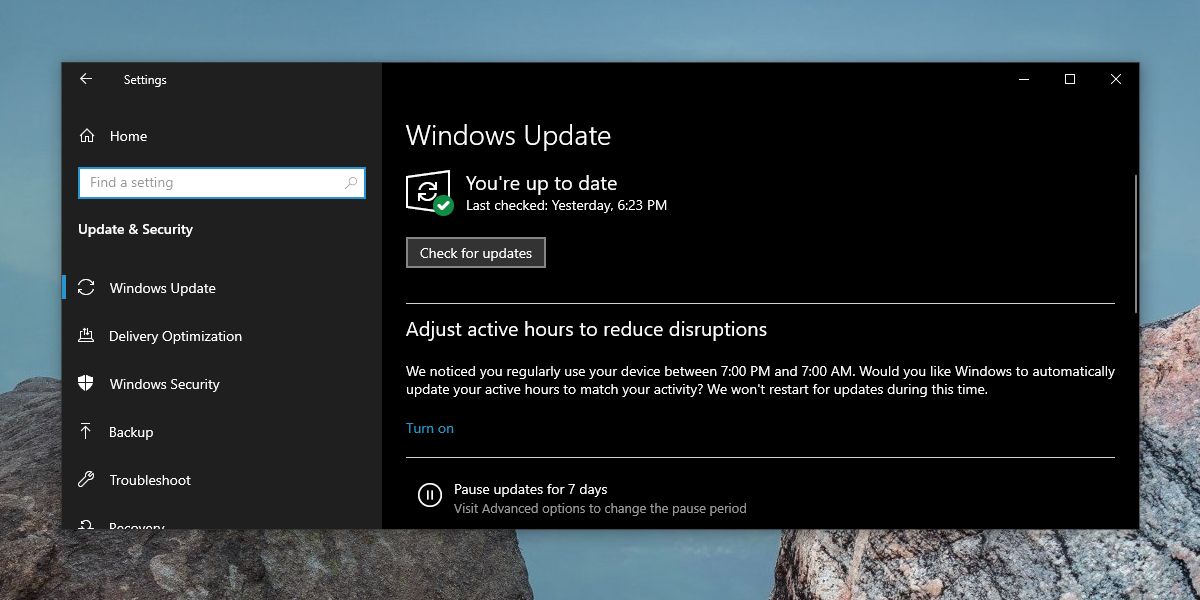 Windows 10 May 2020 update – Media Creation tool
Microsoft is blocking the May 2020 update for some users. It's calling the block a compatibility hold whereby the update is being withheld because the systems have outdated firmware or drivers. You can still force the update.
Visit Microsoft and click Update Now to download the Media Creation tool.
Once downloaded, run the EXE file and click Update Now.
The tool will run a compatibility check on your system. If it passes, you will be able to proceed with the update.
Allow the update to download, and restart the system to begin.
The update can take at least one hour to four hours to finish.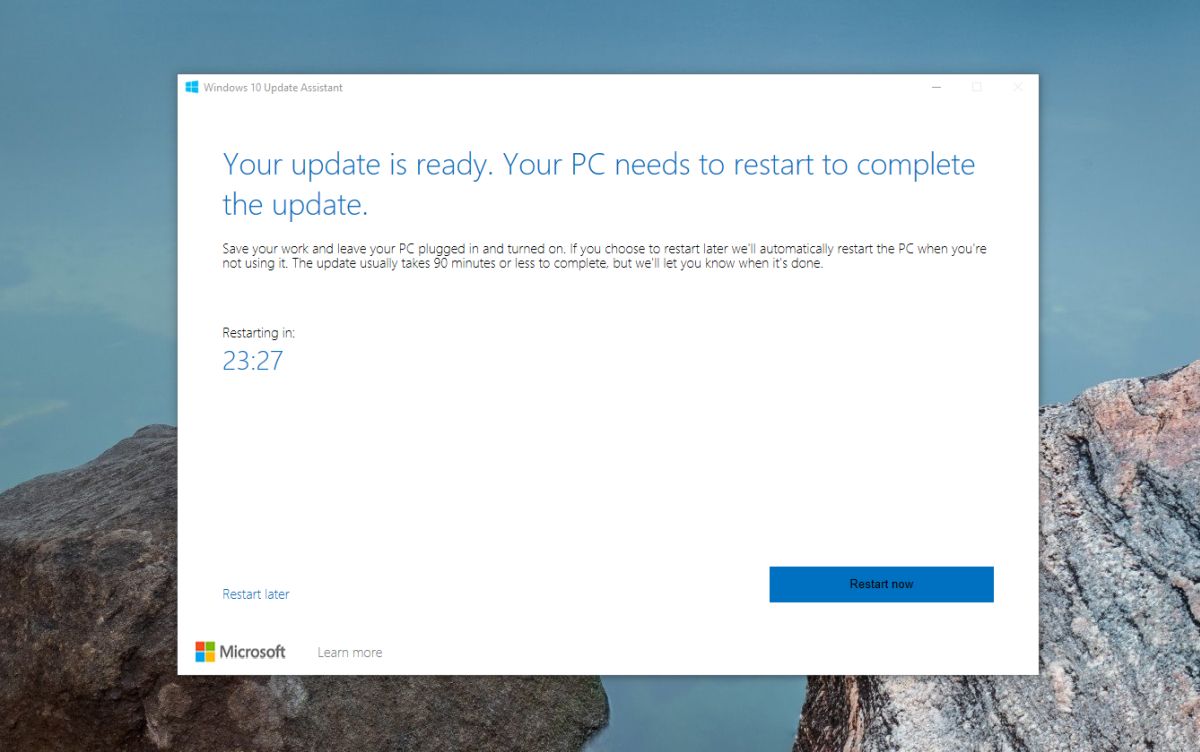 Compatibility issues
To avoid compatibility issues;
Install all pending Windows 10 updates before you install the feature update or do an in-place update.
Update all your drivers. If you're trying to stick to an older version of a specific driver, you will have to update it, update Windows 10, and then later roll back the driver update or install the older one. You only need to do this for drivers that appear to trigger the compatibility hold.
Make sure your Windows 10 is activated.
Conclusion
The May 2020 update arrived a little later than was expected. It was supposed to be released in early May, but a new bug was found that delayed it. The update did still release in May, and so far, there aren't many complaints about the OS being unstable. If you've had bad luck with updates in the past, consider waiting a few months to see how stable it is before you update.