How to get the Windows 10 November 2019 update
The Windows 10 November 2019 update is now available on the stable release channel. You can update to the new version now via Windows updates. Here's how you can get the Windows 10 November 2019 update
Get Windows 10 November 2019 update
Open the Settings app and go to the Update and Security group of settings.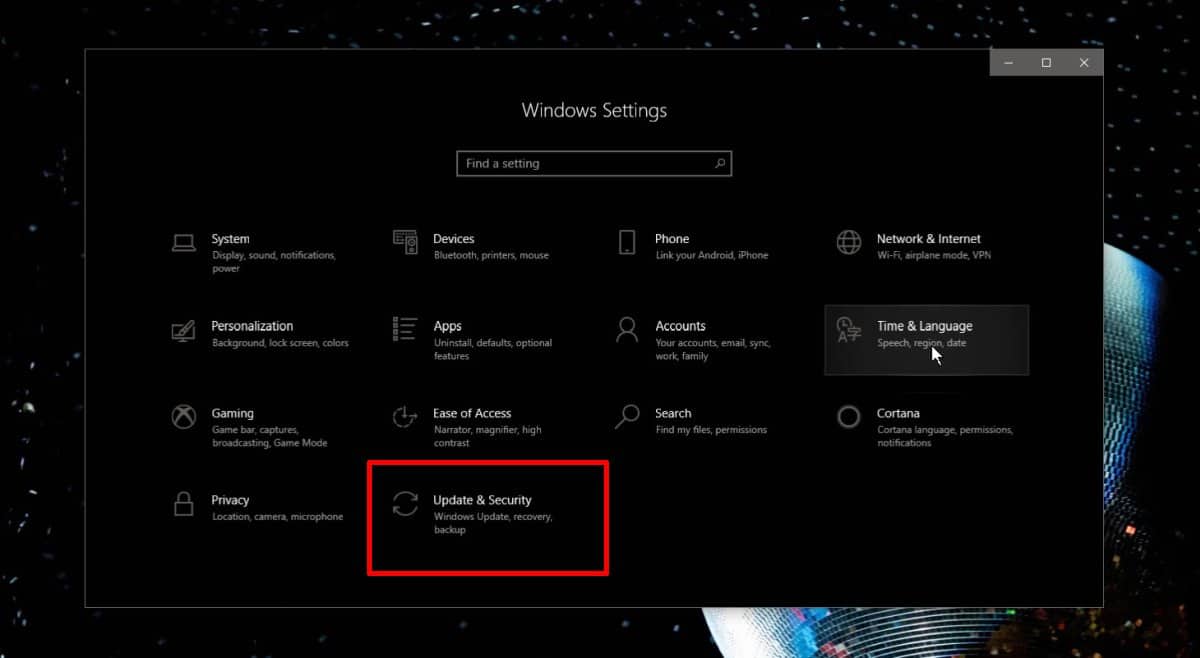 Go to the Update tab and click the 'Check for updates' button and the update should appear. If it doesn't and you have other pending updates to install, go ahead and install those first, and then check for updates again. This update appears to be small so it might download much faster than most other updates. Go ahead and install it.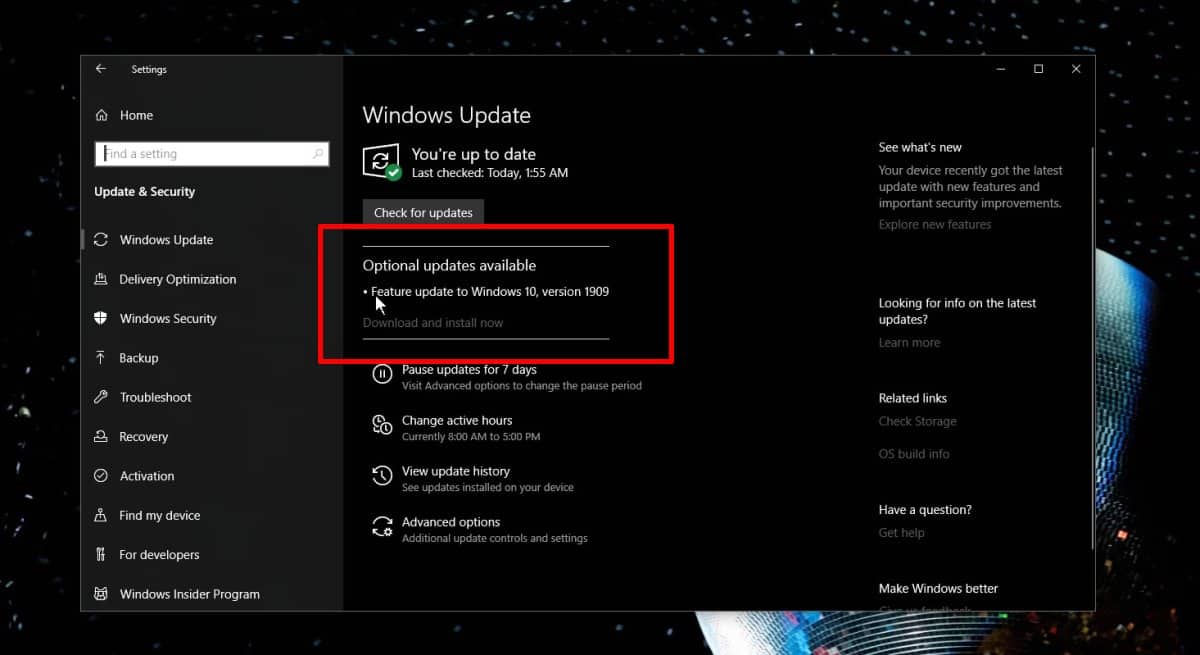 Installation doesn't appear to take as long as most major updates. This is because there is likely to be a series of updates for Windows 10 1909 that will gradually add all the features slated for this release. Another thing about this update is that when you check the version, it might still show you that you're on 1903. To check if you're actually on 1909, click the date/time in the system tray. From the calendar widget, click the 'Show Agenda' option. You should see an option to add a new event or reminder. This is a new feature in 1909 and it will confirm a successful update if you're still seeing 1903 in the Windows version check tool.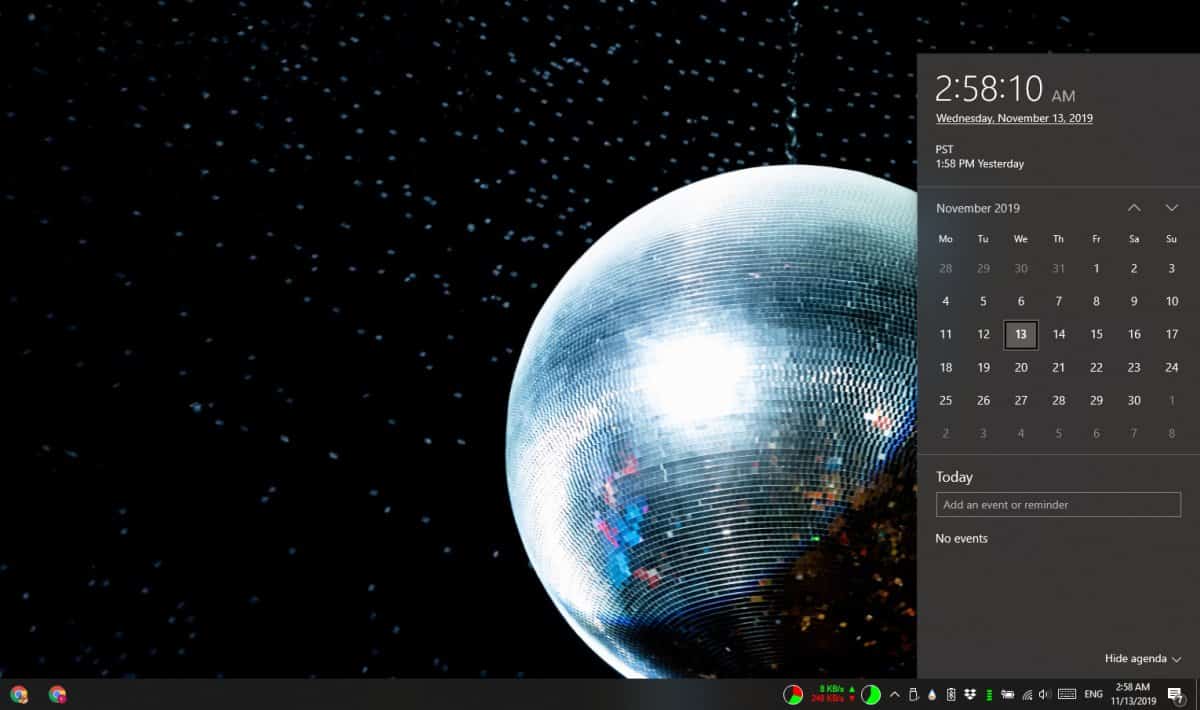 The media creation tool hasn't been updated just yet so there's no way to force install the update if it isn't showing up under Windows updates. The media creation tool will eventually be updated, until then you are going to have to wait for the update to be available via Windows updates.
According to Microsoft, the rollout is almost universal this time. In a matter of days, it should show up for everyone. Make sure you've installed all the updates that are available.
Windows 10 has been known to be blocked on certain systems due to the hardware they have. In most cases, it has to do with a graphics card. If you're not updating from Windows 10 1903 which is the May update released this year, it is possible that you do not have enough space to install the update. You should still be able to see it but make sure you have 20GB free space on your Windows drive.
As for bugs and problems, it's too early to say just now. Lots of people are holding off on the update for fear of it breaking something and if you've had bad luck with them in the past, you might want to follow suit.