Gmail Peeper Shows Email Notifications On Desktop [Windows]
Earlier we have reviewed a couple of Gmail notifiers, such as, C2i-GMailNotifier, Spiffy, Scott's Gmail Alert, GWatchman, and up2date. GmailPeeper is another simple, light, and elegant Gmail notifier which offers a limited set of features but provides main functionality seamlessly.
Nothing special nor any thing peculiar about it, notifications will pop-up over the system tray area. After the installation, it will prompt you to enter Google account credentials, specify time interval for finding new messages, and enable/disable option to start it with Windows logon. Once settings are saved, it will silently sit in system tray.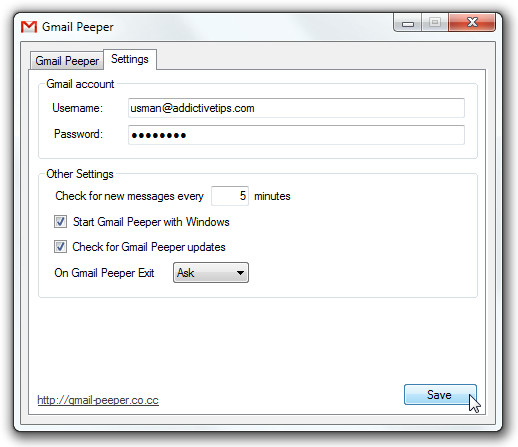 When you receive a new email, it will immediately notify the number of unread mails in your inbox. Whether you click the pop-up bubble or double-click the email in Gmail Peeper tab, it will open your mailbox in default browser either way.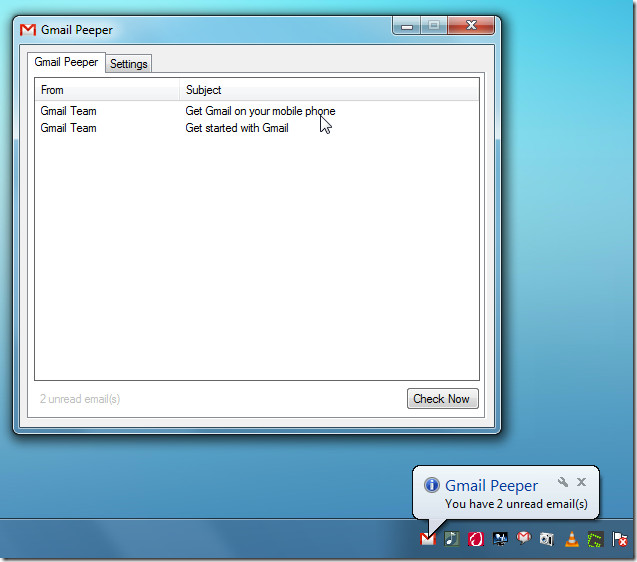 Compared with previously covered tools, this one is much simpler, comes without any ornamented features and options to tweak with. If you're in to applications which are not boasted with irrelevant features, this little nifty Gmail notifier is certainly for you. It works with Windows XP/Vista/7 provided you have .Net Framework 3.5 or higher installed already. Testing was done on Windows 7 x86 system.
Download Gmail Peeper [Website offline, please Google the app]