Google Buzz Desktop: A Hands-on Experience [Review]
With the launch Google's new Buzz service, the race for desktop applications has already started. Amongst the crowd is one Google Buzz Desktop. Though not officially supported by Google, the application sports quite a few features, including your posts, who's following you, and the ability to search people and public buzz, among others.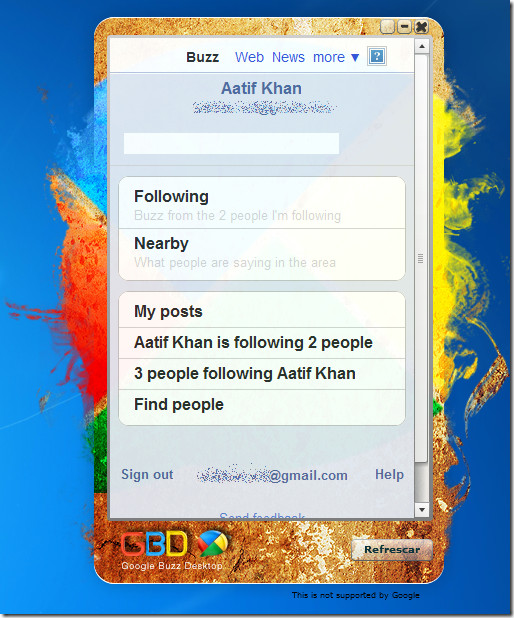 The main interface is simple and easy to navigate, though the mouse cursor often fails to change for most buttons/links. The top search bar gives the option to search through public buzz, and see what people are saying about your searched topic. Next, you can look for buzz from those people that you follow. The 'Nearby' feature gives public buzz based on your location, and brings results from those people who are close to where you are.
You can view your own buzz in 'My Posts', and find out who you are following and who's following you in the next two tabs, respectively. The last menu allows you to find people from your contacts or publically available profiles, both.
On a final note, when you launch the application, it won't proceed until you press the 'Accesar' button as shown in the screenshot below.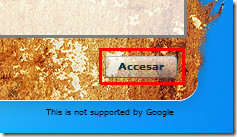 The application requires Adobe AIR to be installed.
Download Google Buzz Desktop (translated from Spanish to English)