Google.mE – Sync Picasa, Google Docs, YouTube, RSS Feed On Desktop
The long endeavor ends here for those who have been looking for the software which encapsulates Google famous services on desktop. Google.mE is an opensource app developed on Java that includes a bunch of Google apps in a simple tabbed interface. You can now edit documents in Google Docs, watch videos on YouTube, upload and browse photos on Picasa, and manage RSS feeds under one window.
The developer is aiming to provide Google users an indelible experience of using Google applications with one time login. All it requires is a Google Account credentials which will log you into all selected services.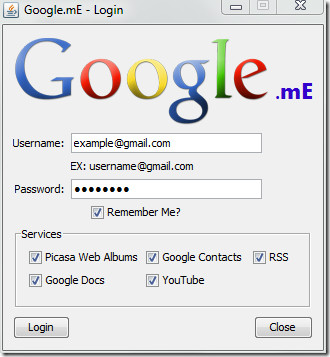 You may need to enter your YouTube login details if it is not merged with the Google Account.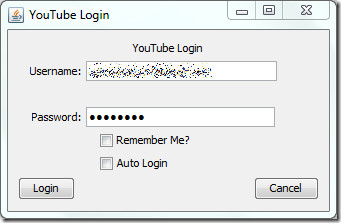 On the main interface you will see five tabs, by default you will land on the Google tab from where you can manage(add, edit, and remove) contacts as shown in the screenshot below.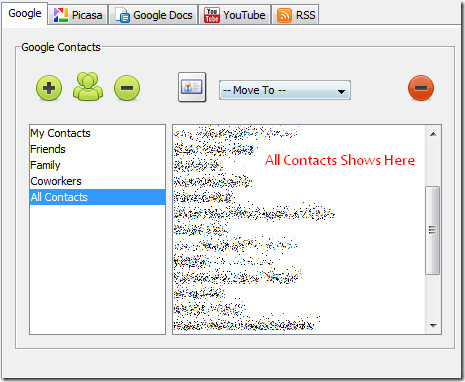 Hit Picasa tab to open and manage your Picasa image gallery. Google.mE comes with all the features of Picasa allowing users to add new albums, view album information, upload pictures, delete pictures, and much more. You will find the albums on the left sidebar, which upon selection, will display all photos on the main window.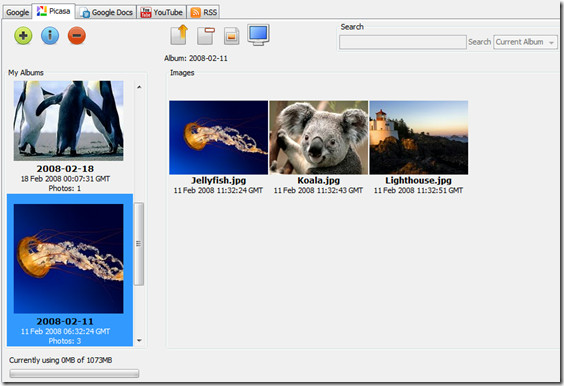 Head over to Google Docs tab and you will see the user-friendly interface that matches the online interface. From here you can open your folders and documents just like as you do with Google Docs online.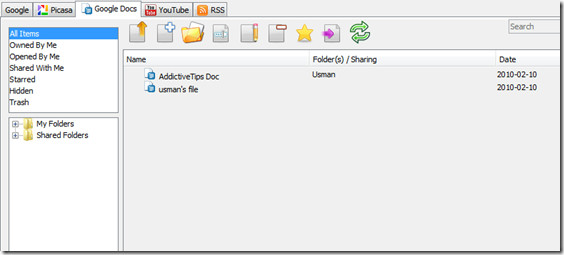 The document is opened in a new window which includes complete editing options of a text editor.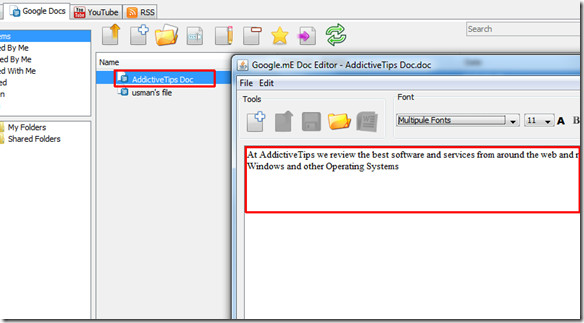 By hitting YouTube tab you can take a look at your YouTube account. Go through the standard feeds , playlists and watch subscribed videos. You can also search for your favorite video by using the Search functionality.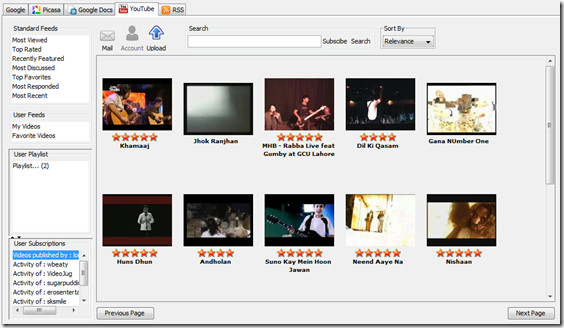 The video is opened in a new window with an interface that looks similar to YouTube's online interface, complete with comments, ratings, option to share, related videos, and more.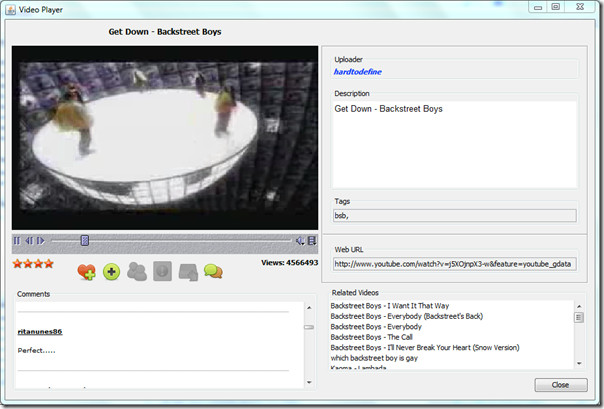 Head over to the RSS tab to view your subscribed RSS feeds in Google Reader. Basic features such as add/dete RSS feeds is included.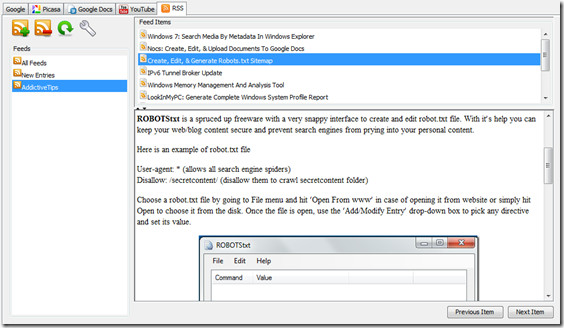 You can set the feed update interval time and new entry alert time in the RSS Settings.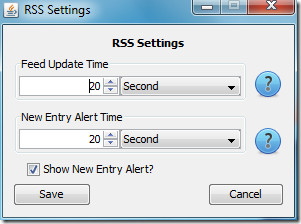 The alpha release is not fully functional yet(as we have encountered some bugs) but is still workable. It is an app most Google users have been looking forward to. From what we can see, it syncs seamlessly with the Google Apps and has an interface that matches the respective interface of their online counterparts.