GooPatient: Effectively Manage & Backup Your Personal Health Records
It is a frequent incidence where patients are often found searching for their medical records and prescription before going to the doctor. Amidst the blame-game that follows, quite often you may wish for a safe, organized, private and effective way of managing health records for the entire family. GooPatient allows you to create health profiles with your own medical card (ready for printing), health journal (organized using hash tags like in Twitter), conditions and treatment tracking, webcam shots for a closer insight to the symptoms, and contacts management for an efficient way for taking care of yourself for good. You can easily attach files and set health levels with each record for a complete picture of the relevant data at one place. Lost your reports? Log in to GooPatient online and get in control!
The software quickly installs onto your system, requiring to create a profile, first. This profile is then used to create, organize and print health records and track conditions over time. With comprehensive multilingual support, you can choose between English, French, Spanish, Italian and more to make data suitable to your mode of communication.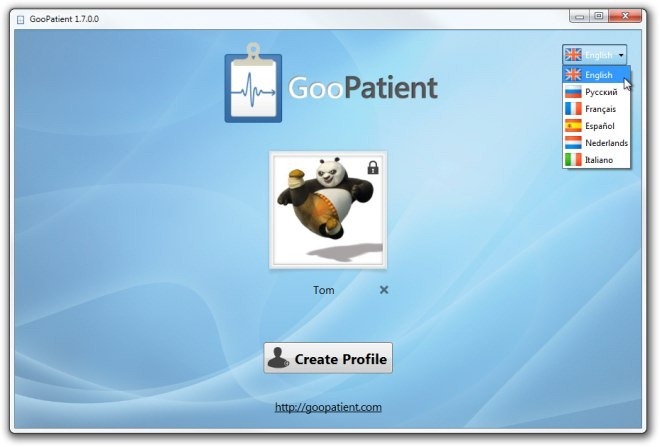 Setting a profile provides you with the flexibility to provide as much detail as you want depending on the accuracy level needed. This is, in fact, your health card. After specifying personal details, you may also mention your blood type and ethnicity. Medical Conditions can be added with the start-, end-dates coupled with notes in order to give meaning to each entry. An integrated calendar pops up whenever you need to enter dates for easy access. Moreover, you can upload a picture or take one from your webcam by clicking the relevant button at the top left corner of the window.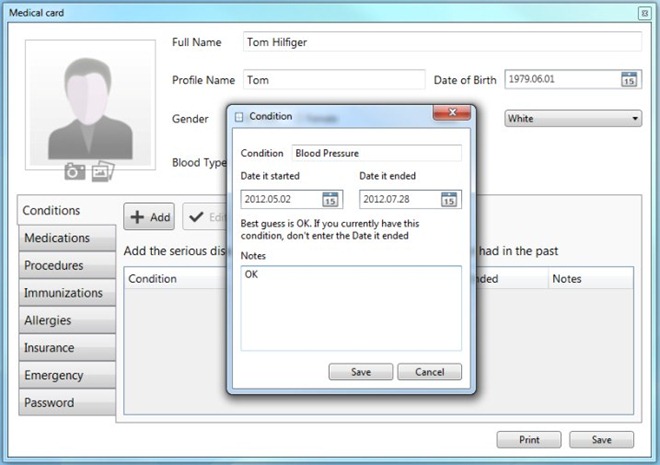 You can add details to your medical card by accessing the tabs on the left that allow you to specify medications, procedures, immunizations, and other details.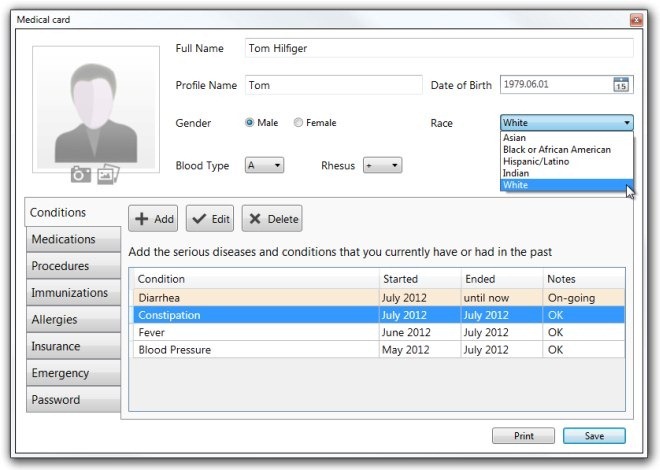 To ensure privacy, you can password-protect your profile. In the Password tab, do mention your email address so that the password can be recovered in case you forget.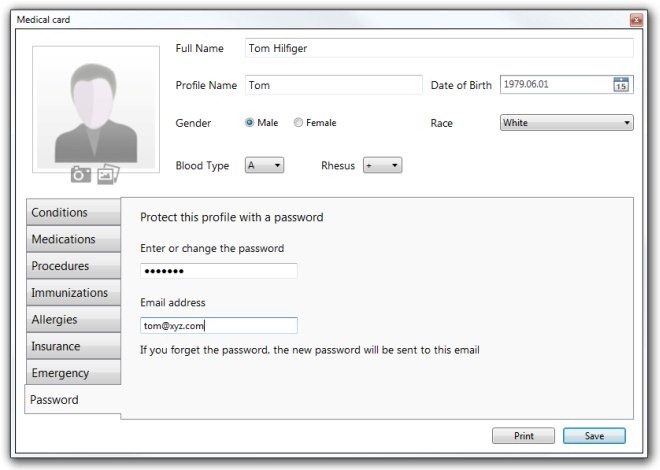 The record management window allows you to add, manage and print records as per your requirement. All Records are listed in the form of hash tags which enable easy tagging wherever you insert text.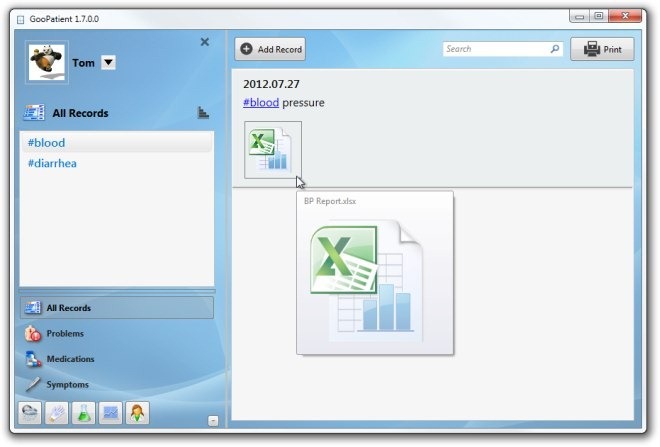 Another distinguishing feature is the option to add reports, documents and health levels to your record. Health Levels are a unique way to rate health records according to the urgency and priority.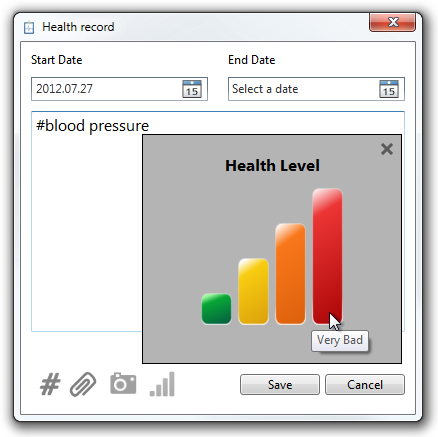 GooPatient is a much needed application that efficiently manages all your health data with multiple profiles (available in the paid version) to take care of the entire family. We tested this utility on Windows 7, 64-bit edition. It also supports Windows XP, Windows Vista, Windows 7 and Windows 8.