GooReader: Search And Read Google Books From Desktop [Windows]
If you've been looking for an application that would solve much, if not all of your digital book-reading needs, then you should give GooReader a shot. This application makes it very simple for users to look up and read books or to save them to PDF. Books can be searched using title, author or book ID. To convert and save the book to PDF format, you will have to get the paid version of the program (costs $19.95). You can download Google Books for free using previously reviewed, Google Books Downloader as well.
The interface depicts a bookshelf with a search box at the top. You can start your search for books instantly by typing in the title, author or book ID of the book into the search box. Books that relate to your search query are then shown instantly. Just scroll down to the book you're looking to read and hover your mouse on it to view your options. You can read the book, get author information, save it to PDF and delete it.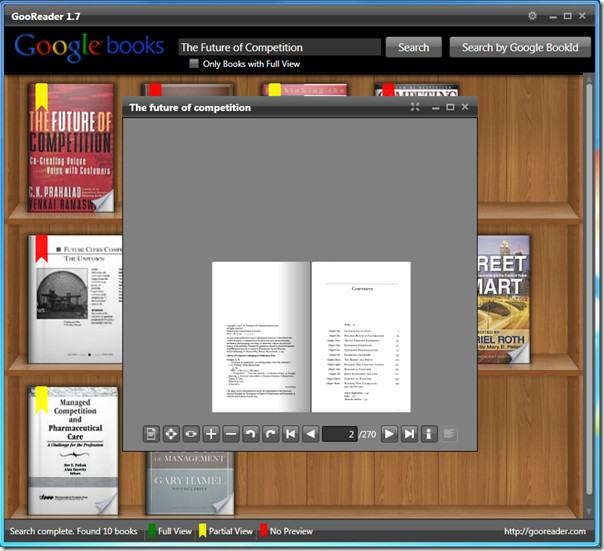 The video below shows the overview of all the features in GooReader.
Also, check out Google Books Downloader (for Mac).