GWatchman – GMail / Google Reader Notification Alerts On Desktop With Growl Support
Gmail Notifiers are abundant, we have reviewed some good ones, such as, Spiffy and Scott's Gmail Alert, but it becomes quite difficult to find a good Google Services notifier which supports both Gmail and Google Reader – two tools which every webmaster and tech enthusiast is familiar with. GWatchman is a portable system tray app that offers notifications for both these services and also supports Growl (a great addition).
The default notification is good enough as you can see from the screenshot below, but users who want alerts to display via Growl can enable this functionality as well.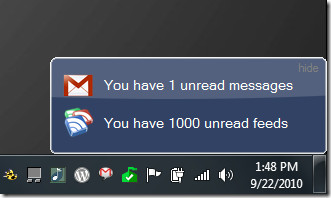 Most users, like me, rely on Growl for all notifications to prevent multiple applications from displaying notifications and creating a conflict. So having a Growl support is a plus.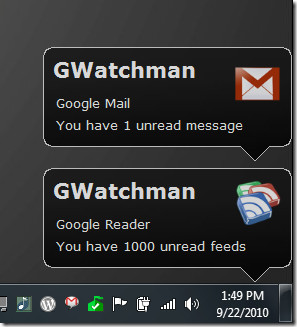 To set it up, first you need to provide your Google Account credentials. Both username and Password are saved inside the XML file (with password being encrypted). The checking interval can be set to either Manual or from 30 seconds to 3 hours.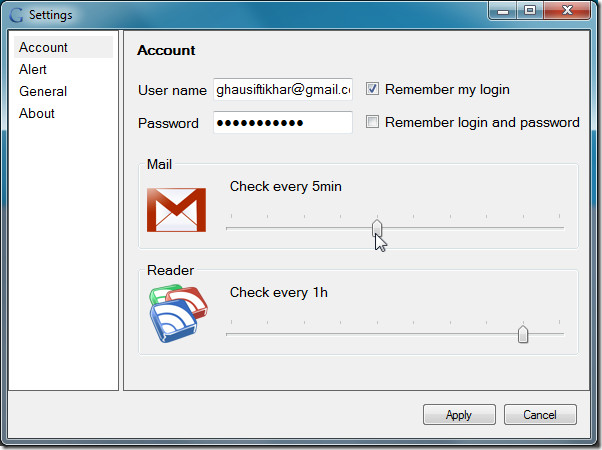 Select Alert from left sidebar to select the Layout of the native pop-up notification. Growl can also be enabled from here.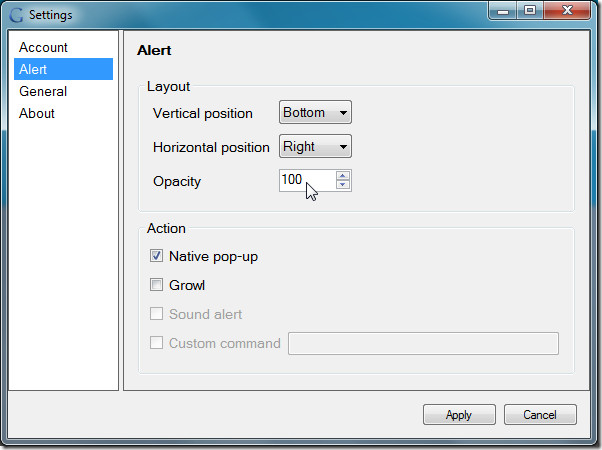 It is completely portable since all settings are saved inside a simple XML file, residing in the same folder as the executable. It worked seamlessly on our Windows 7 x86 system and was surprisingly stable, requires .NET Framework 4. The developer is actively working on the application so you can expect some new functionality in future.
Update: The developer has released the latest version with some new features:
Added option to turn off mail or reader checking
Added support for checking all folders/labels for gmail
Added option to change background image and text color for native pop-up
Added "dismiss delay" option to native pop-up settings