Hanso Player: Lightweight Music Player With Dynamic Playlist Function
Listening to music relaxes you and takes your mind off of stressful things. It can also help people block off the disturbing sounds while working on their computer. However, whether listening to music while working increases or decreases the productivity and efficiency, or lowers it down, is a debatable topic. Some days ago, we covered Hanso Tagger, an application for Windows that allows you to easily tag your music files and add or edit meta tag information to them. Today, we bring to you another tool, from the same developer, called Hanso Player. Just as the name suggests, it is a music player that lets you play audio files on your computer. The reason for selecting this music player for review is its simple, yet useful options, and the low memory consumption even during audio playback. The number of formats that the audio player is capable of handling covers all of the popular ones, including MP3, MP4, MPC, FAC, OGG, WAV, WMA etc. The capabilities of Hanso Player are not just limited to playing tracks, its easy-to-manage playlist feature allows users to control and listen to your favorite songs in a richer way.
"Dynamic Playlists" is a feature of Hanso Player which provides users with fully automatic, randomized playback of tracks which is controlled by your own preferences. The more you listen to music, the better it will learn your choices. You can also create custom playlists to play the music of your choice.

The main interface of the player can also be changed to smaller version by switching to the included skin.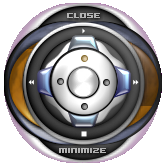 Hanso Player allows you to easily access a rich information database, which allows you to find details about the song you are listening to (internet access is required). Moreover, the program comes with a built-in radio fnunction to help you lisetn to new songs. You can create and save playlists, add directories, set shuffle on playlists etc.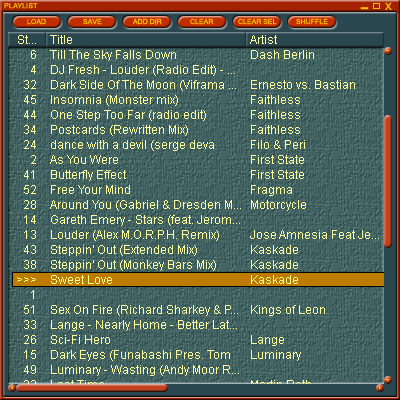 The application works perfectly while performing all the advertised functions. However, simple editing options, such as the song and artist name, can make Hanso Player even more useful for users. Hanso Player works on Windows both 32-bit and 64-bit versions of Windows XP, Windows Vista, Windows 7 and Windows 8.