Hard Drive Powerwash Gets Rid Of All Junk Files In Your Computer
We have covered various cleanup tools, most has focused on removing clutter from desktop and registry. Some even clean up Internet temporary files. But wouldn't it be better if you could perform a simple advanced cleanup that could remove all junk files left over by programs, log files, drive images, other cluttered files, and internet files in one go?
Unlike other hard drive cleanup tools, Hard Drive Powerwash first analyzes all files in your drive, and then show you the complete list of results which are neatly categorized. From here users can choose to select those files that they want to delete and uncheck those that they want to keep.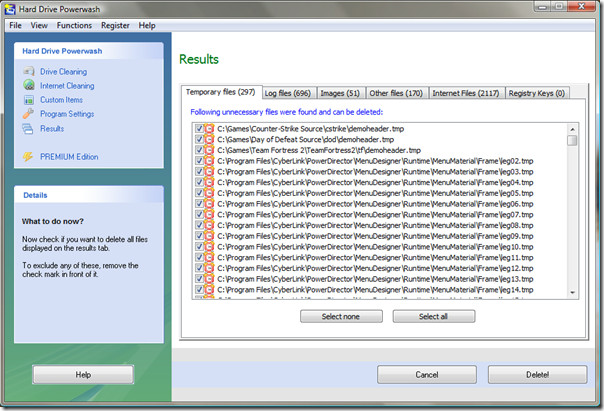 Hit Delete when you are done and it will start deleting the files. Note that analyzing and deleting process will take quite some time, depending on your system speed and the number of junk files that were found.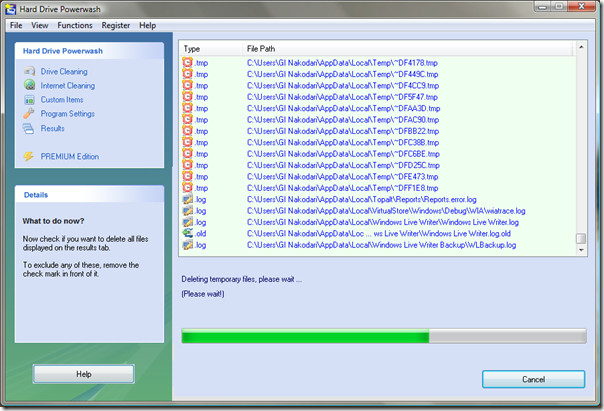 After all files have been deleted, you will be taken to the main interface where you can see the amount of space that was recovered after deleting all useless cluttered files.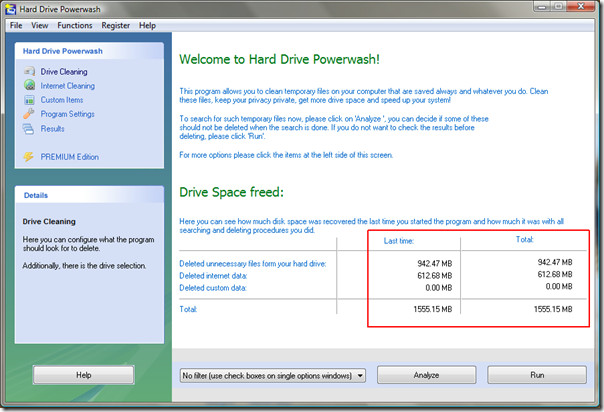 The free version doesn't allow you to cleanup registry, but that shouldn't be a problem since you can use other software for that purpose.
I have noticed that upon closing this program, it notifies you that 10 days are left before it expires. In my opinion such cleanup tools are best used only once. You can uninstall it later and try out other alternatives. Enjoy!