herdProtect Scans Running Processes & Startup Items With 68 Cloud Antivirus Engines
The discussion on whether one should use multiple antivirus or anti-malware programs to protect their computer has been part of many debates. Most security experts believe that you don't need to install many security programs to keep malicious threats at bay, and that doing so would instead create various conflicts between them, making them less effective. Recently though, cloud-based virus scanners like Virus Total and Metascan have surfaced as better alternatives to using more than one anti-malware app. These services allow you to scan suspicious files through a series of tests using a host of antivirus engines by uploading the files to a cloud server. If, instead of scanning your individual files one by one, you want to scan your PC this way, herdProtect is what you're looking for. This Windows app checks your PC with 68 anti-malware engines and warns you if any threats are found.
It should be noted that herdProtect doesn't offer virus removal by itself, but is rather a virus scan engine that simply warns you if any spyware, malware or adware is found on your computer. It sports a simple interface that is fairly easy to navigate. The main application window doesn't have any complex settings; there's simply a Scan button at the bottom, clicking which begins the scanning process.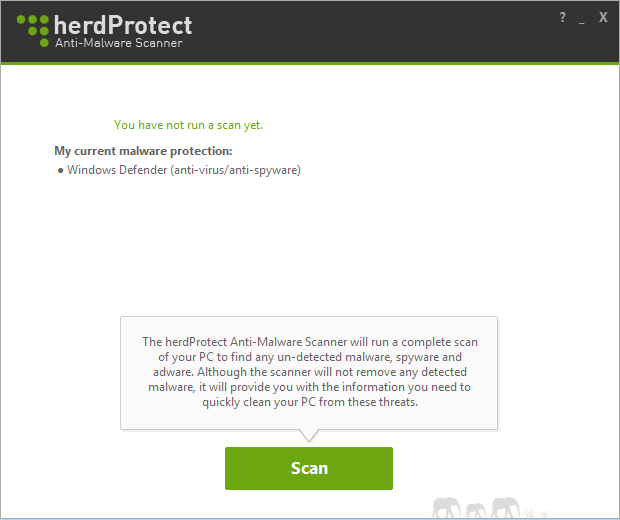 Upon commencing the scan, herdProtect examines your running processes and their DLLs as well as any startup programs by connecting to the cloud server. Each item is checked, and any unrecognized files are uploaded for closer examination. The scan goes through a total of five stages: Process, Criticals, Cloud Connect, Analyze and Results. The scan is generally quite fast, lasting anywhere between 5 to 10 minutes, though it may also depend on the number of files on your PC as well as your internet speed. You can close any known to be safe running programs before starting the scan for an even shorter scanning time. That said, the scan can also be stopped anytime by clicking the Stop Scan button.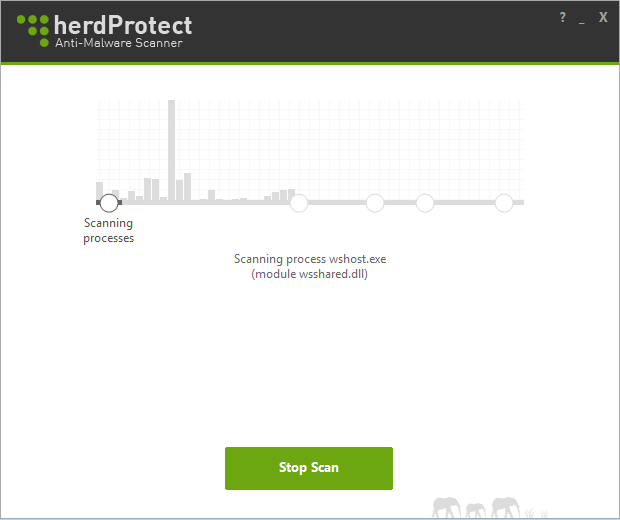 Once the scan has completed, herdProtect lists any threats it has found. It also displays the number of files, processes, and startup items that were scanned during the process. If a threat is found, you can click its name to see the antivirus engines that detected it, or click Details for more information, which opens in a web page. You can also save the results for future analyses as well as rescan your computer right away.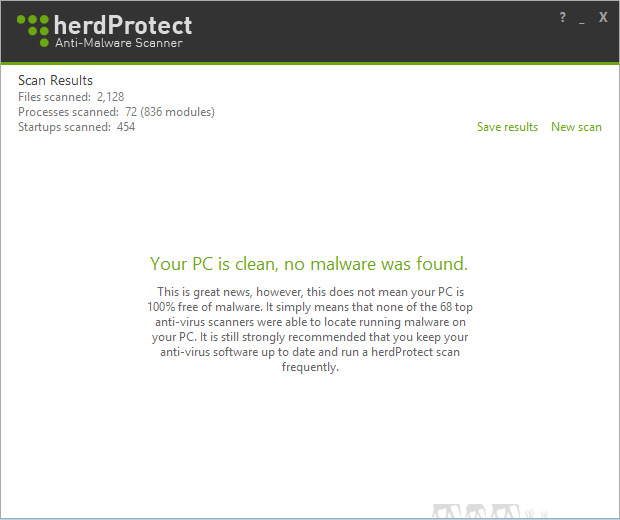 Overall, it's a great program to quickly analyze your computer using multiple antivirus engines if your default antivirus program fails to raise any alerts but you still suspect something is wrong. It works on Windows XP, Windows Vista, Windows 7, and Windows 8/8.1.