How To Add / Remove Roles In Windows Home Server 2011
Adding roles is an important part of Windows based servers. The Windows Server 2008 R2 based home server Vail, contains numerous roles that can be activated (as required), in order to add additional features. In this post we will tell you how to add and remove roles to Windows Home Server 2011.
To add or remove roles, go to Start –> Administrative Tools-> Server Manager.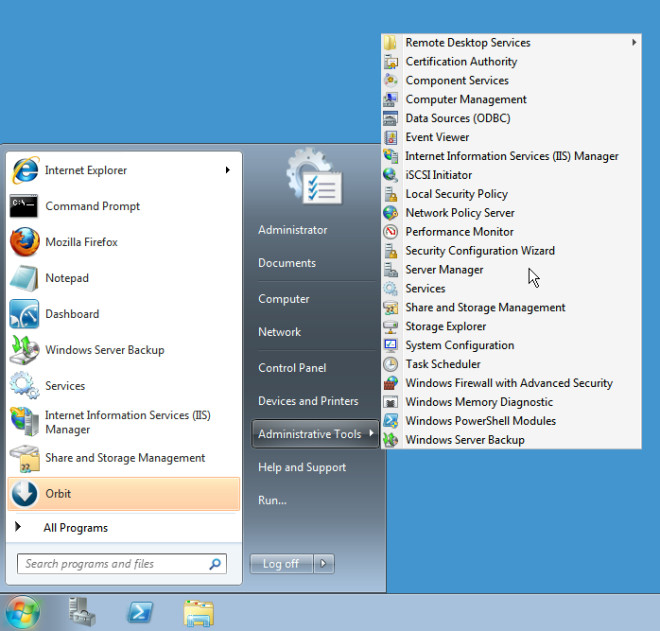 In the next step, click "Server Manager" from the left menu and select "Add Roles" to add a new role. Alternatively choose "Remove Roles" to remove an existing role from the home server. The first part of the wizard will provide information regarding the process, click Next to continue.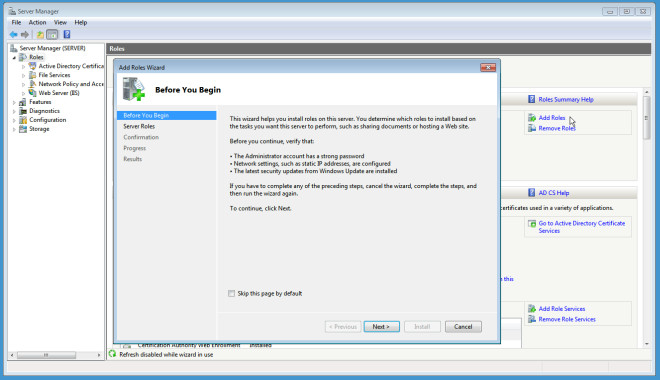 Select a role to add or remove and hit Next. In this example, we will add Printer and Document services, which enable a centralized printing server and network printing tasks. Some of the other roles that you can add-on Windows Home Server, include, Active Directory (Federation and Right Management Services), DHCP, DNS or Fax Server, Remote Desktop Services, Windows Server Update Service (WSUS), etc. Since a Vail server cannot become a Domain Controller or join a Domain, therefore, Active Directory Users and Computers is not available as a role.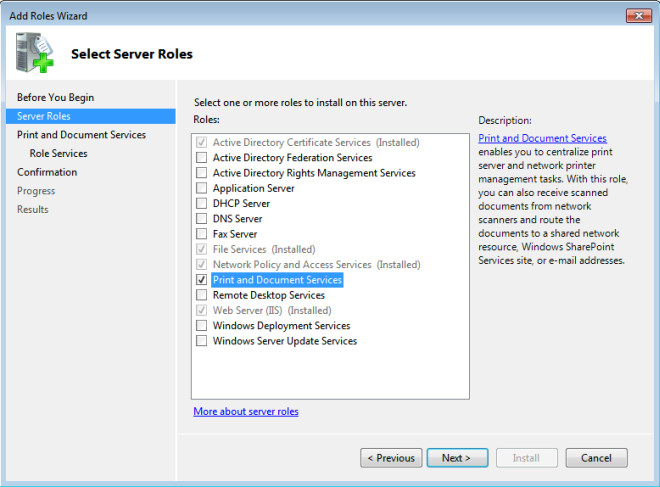 The next step will provide detailed information regarding the role, hit Next to continue.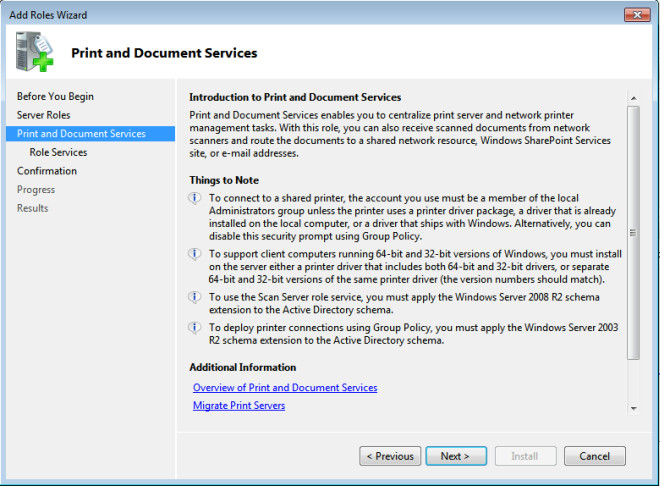 After that, select the role services to install (when adding roles) and click on Next to continue.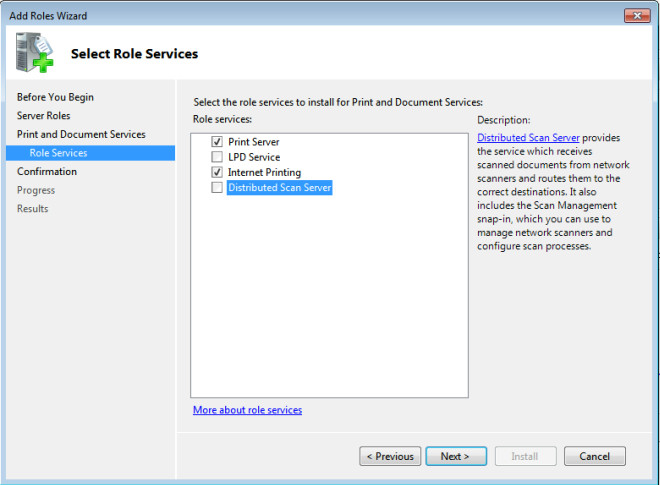 In the next step simply click Install to add the selected role(s).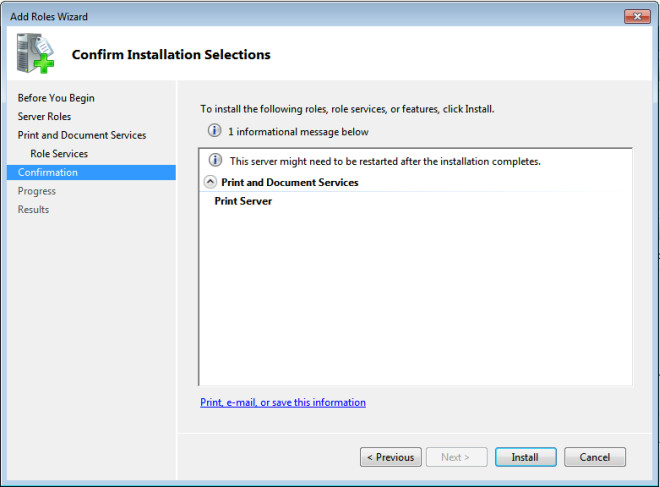 This will install the selected role(s) on your Windows Home Server.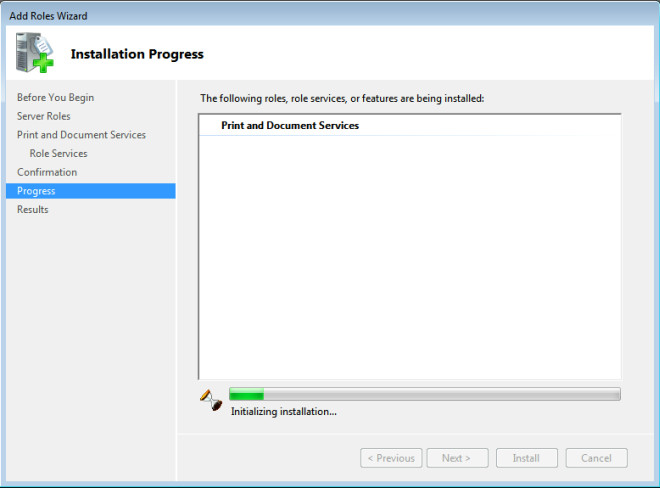 In some cases (depending upon the role type), you may have to restart the system after adding or removing a role(s).