How To Automatically Change Wallpapers With Desktop Manager
Do you have multiple wallpapers and love them all? Instead of changing them manually, you can rotate between different wallpapers automatically. Desktop Manager is a free app for windows that allows you to manage your desktop wallpapers easily. It is still in development and have few bug issues, but managed to work great on system.
Just run the app, and it will load on the system tray. Click this icon once and it will open Desktop Manager window.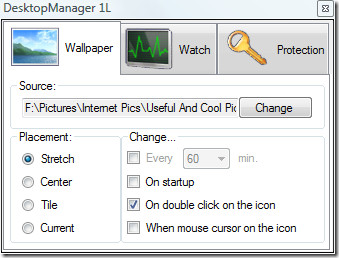 Select the source folder containing your wallpaper collection and the placement of these wallpapers.  Now you can select whether to change between wallpapers on any given minute, on startup, on double-clicking the icon, or when mouse cursor is over the icon. Now close this window and it will sit silently on the background.
Another useful feature is that you can lock your computer, put your computer to sleep or hibernate by right-clicking this icon and selecting the desired option.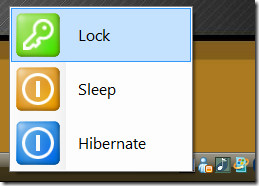 Apart from it's useful features, there are two problems of this app that needs to be fixed. During startup it takes around 6MB of memory, but when it loads another wallpaper the amount of memory it consumes shoot up. Secondly, there is no option to close this app. The only way of doing is by going to Processes in Task Manager and finishing from there. If the developer fix  these issues, this app is sure to become a hit. Enjoy!