How To Change Default Picture/Image Viewer In Windows
Have you ever wanted to view a photo on your computer, only to click on it and have an annoying program that you don't like open it for you? Sometimes programs hijack your extensions, taking over the default viewer status for your pictures. If this situation annoys you, there are simple ways to change the default photo viewer in Windows to the application of your choice.
Method 1: File Types
Navigate to Start menu and open the Control Panel. 
Now choose switch to the classic view from left menu if it is not already in Classic View.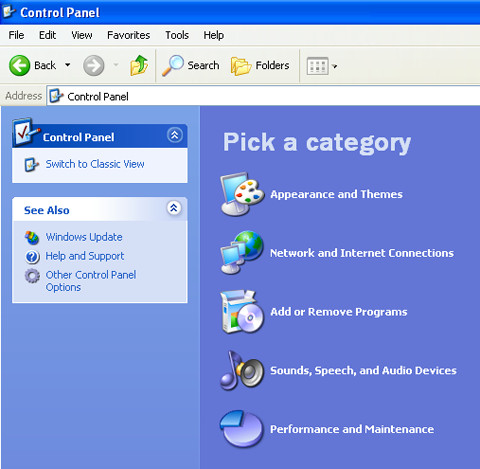 After switching to classic view click on the Folder Option.

Now in the Folder Options dialog box select the third tab labeled File Types, then Scroll down to JPG, the most common photo file type  and highlight it. Below, it will show you what program the file opens with. Click on Change, and you will be presented with a list of options to choose from as Shown in the picture below.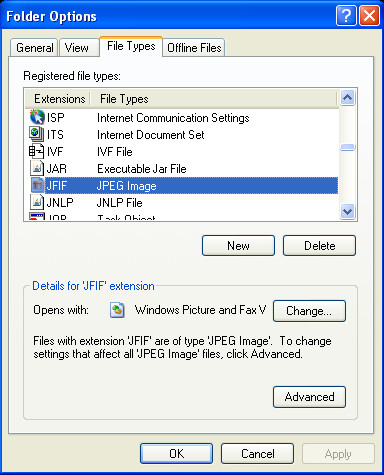 Select OK to close the window.
Method 2: Right Click Context Menu
Right click on the icon of the image file that you want to change its associated image viewer application and click on Choose Program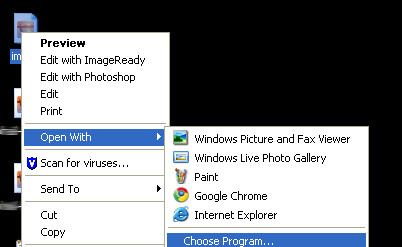 Now from the set of installed applications choose Windows Picture and Fax Viewer(or any other program that you like most) from the list, Tick the box near Always use the selected program to open this kind of file, click OK and you are done.