How To Change Windows 8 Lock Screen Background
The Windows 8 Consumer Preview released today brought approximately 100,000 changes from the previously available Developer Preview of Microsoft's newest OS iteration. Among these numerous changes lies the native ability to change the new Lock Screen's background, something that was only doable through third-party tools until now. With the Consumer Preview of Windows 8, users can now not only easily change the background for lockscreen, but also set a custom picture of their liking, much akin to desktop backgrounds. Read past the break to find out how.
To begin, you need to access your PC's personalization settings. One approach to getting there would be as follows.
First, pull up the Charms bar by moving your mouse to the lower or upper right corners of the screen, and select Settings.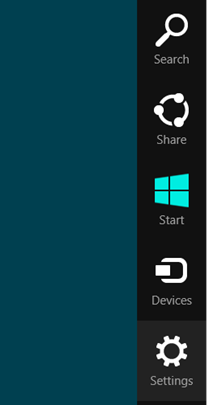 In the new Settings panel that opens, click on More PC settings at the bottom, as shown in the screenshot below.
The first panel in PC settings will be Personalize, where the pre-selected option would let you change lock screen background. Choose the background of your liking, or browse for a picture of your choice. Your changes will be applied automatically.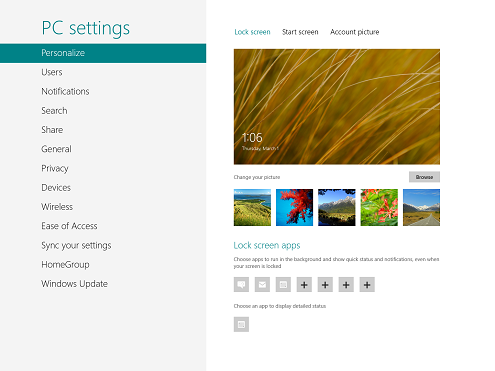 That's it – no need for any third party tools anymore. Changing lock screen background is something most users would heartily welcome, as this was one minor customization aspect that Microsoft omitted in the Developers Preview of Windows 8, and that would certainly give a more personal touch to your OS experience.