How To Convert Your Digital Camera Into A Scanner With Snapter
Do you want to scan some notes, but don't have a scanner? If you have a digital camera you can now convert it into a simple scanner with the help of Snapter. It is one powerful application that turns your digital camera into a fully featured scanner. All you have to do is take a photos of your notes or some pages from the book clearly and the rest is handled by this program automatically.
When you run the program you will see a screen similar to the one shown below.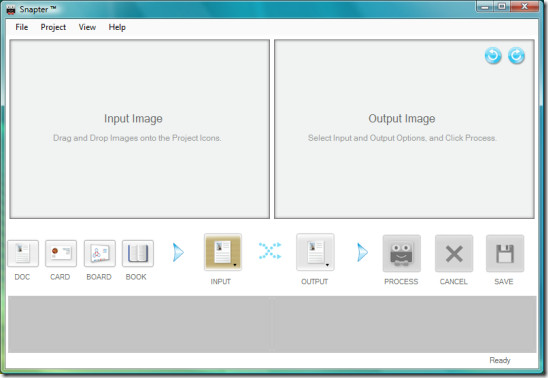 Select the type of document you have taken photo of, if you have a single page select Doc. After you have selected the type of file, select Input and Output options and finally click the Process button.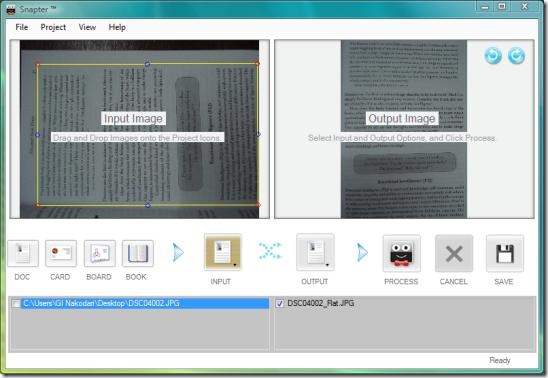 You will see the processed image on the right screen, click Save to save this document. You can also save it directly to PDF file.
If you want to scan the pages from the book, click Book button and then select the image of the book you took. Set Input and Output options and click Process. It will detect the two pages of the book, split them and sharpen them.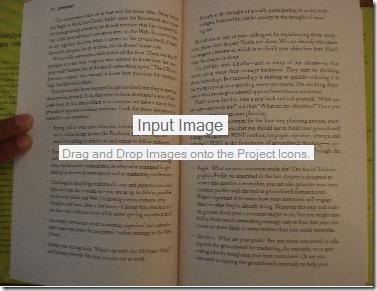 Snapter is free for 14 days only, after that it will still be functional but will add a tagline and watermark on your images. This free version is great for those who want to scan few documents, and want to share some documents quickly. But if you are using it for a commercial purpose and don't want a watermark in your images you can purchase the software. Enjoy!