How To Create A Secure Password Protected Partition Inside USB Flash Drive
Do you want to save some important files inside your USB Flash Drive? The best way is to make a secure partition using Rohos Disk. It makes a partition inside the USB Flash Drive where you can save all your important files and folders. You can protect this partition by assigning a password, which makes it impossible for intruders to access it.
To make a secure partition inside the USB drive, Insert a USB flash drive and run the application.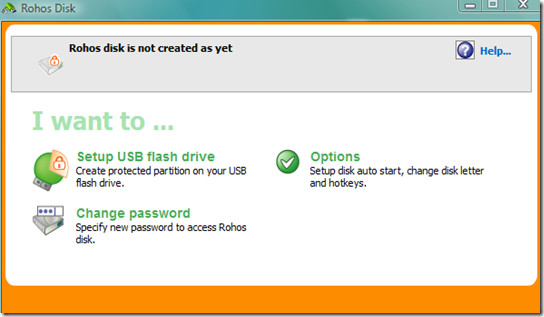 Click Setup USB Flash Drive to begin creating a secure partition.
It will now automatically detect your USB Flash drive and assign the partition letter to the secure drive inside the USB drive. If you have connected two USB flash drives, you can select the specific USB Flash drive by clicking Change on top. Now specify the password to access this secure partition and click Create Disk. Now wait for a few minutes as it creates an encrypted volume inside your USB Flash Drive.
Note: Do not remove your USB Flash Drive during this process.

Once it is done, you will receive a confirmation message.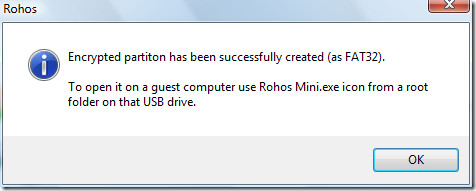 As the confirmation message states, you will have to open Rohos Mini.exe icon from the USB drive to access the secure volume in Guest Computer. The free version of this application only creates 1.02GB FAT32 partition, but it's worth it.
Once you have copied all files inside the partition, you can click Disconnect.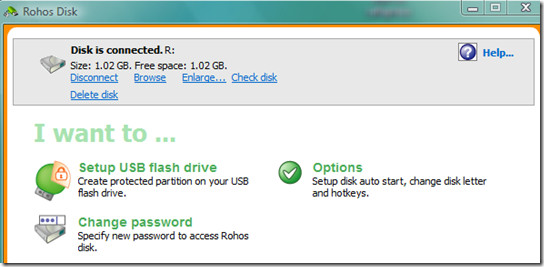 It is the quickest way to make a secure password protected partition inside your USB drive. Enjoy!