How To Create And Edit PDF File Quickly With Free PDF Editor
Editor's Notes: We have covered before a tip on editing a PDF document online, this post will concentrate on quickly creating and editing a professional PDF document on Windows desktop.
Free PDF Editor is a free portable app for Windows that lets you create and edit any PDF file instantly. You can now create a PDF document in minutes without have to learn the complex functionalities and advanced features. It is a WYSIWYG PDF builder, you can add text, insert images and shapes, resize them, customize the fonts, and much more.
To begin, simply run the executable file and it will load up instantly. Since it is a portable tool, you can run it from USB drive too. Now start adding text, images, shapes, pages, etc using the top toolbox.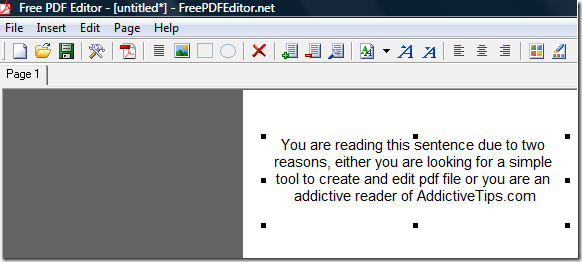 By default, you will be working on a single blank page. To add more pages, click Add Page icon in the toolbar and you will see more pages being added as tabs.
You can also change the properties of the page, such as height, width, and margins by going to Page Properties.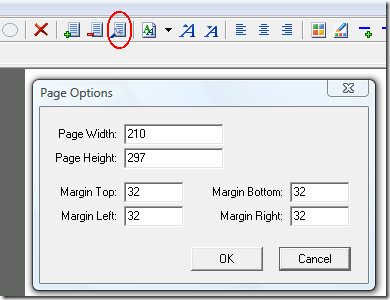 Apart from some basic editing features, you can also edit the document properties before saving the PDF file.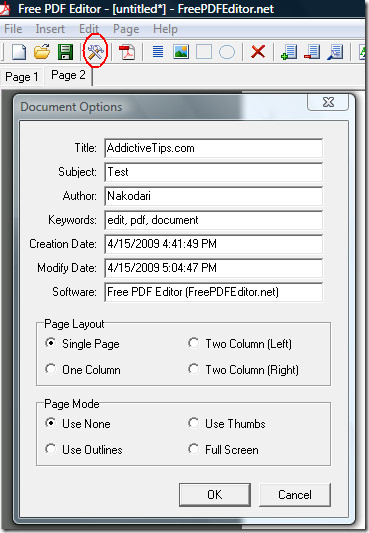 To create the PDF file after you have made a new document or edited an existing one, click Create PDF, choose the name and destination, and finally click Save. Your PDF file should now be ready within a second. Enjoy!