Delete Only Selected Types Of Files From Multiple Folders
Folder Cleaner is a batch file deletion utility that has a list of useful cleaning filters to delete only specific type of files from multiple folders. The application also offers an extensive search option to let you remove files which falls under specified criteria. You can use build-in file analyzer to pre-analyze the cleaning process which is to be performed.
It encourages you to specify a list of folders rather than selecting a single folder. To bring ease in listing the folders, you can make use of search feature to find out the specific folders from local drives and removable media. The right-click menu also offers an option to select folders manually. All these tools and features can be accessed from the toolbar.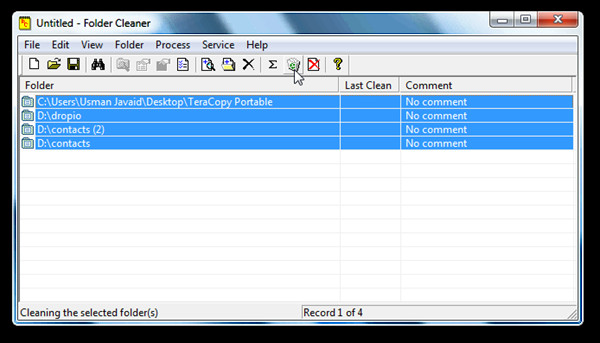 Once folders are listed, select the folders and set cleaning options to maintain uniformity in deletion process. You can apply filters to include/exclude file types from the process.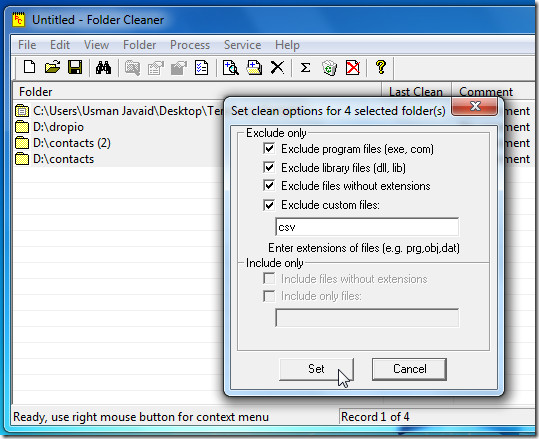 Before cleaning the selected folders, you can analyze the cleaning process to display number of files to be cleaned. Click Recycle bin imaged button to clean the selected folders.
It runs on Windows XP, Windows Vista and Windows 7, our testing was done on Windows 7 x86 system.