How To Disable Delete Confirmation Dialog Box In Windows 7 / Vista
Are you annoyed by the delete confirmation dialog box that pops up whenever you want to move a file to recycle bin? It is a good thing to keep this feature enabled but there are several occasions where it becomes annoying when you want to delete lots of files and this dialog box appears every time. There is a simple way to disable this confirmation box whenever files are moved to recycle bin but it is recommended to keep it enabled so that you don't delete a potentially important file without confirmation.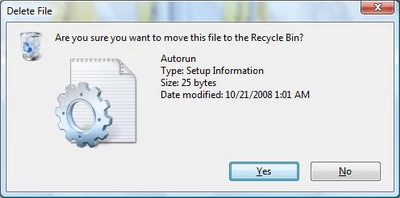 Right-click on the recycle Bin and select Properties.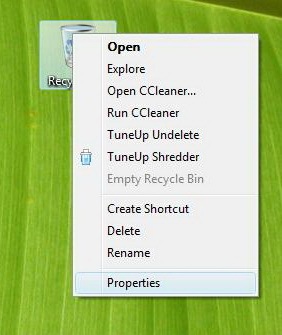 You will now see a dialog box with the information about the disk space Recycle bin is using on separate drives and an option to display delete confirmation dialog box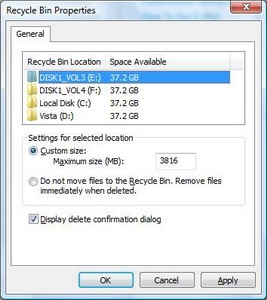 By default this feature is enabled, just UNCHECK the option Display delete confirmation dialog and the confirmation box will be disabled.
Things To Know
When you delete a file by pressing SHIFT + Del, the file is deleted without moving it to recycle bin but with a confirmation.
When you delete a file using recycle bin with the above mentioned option checked, it deletes the file after confirmation.
When you delete a file with above mentioned option unchecked, the file is deleted by moving it to recycle bin without any confirmation box.