How To Download And Upload Files From Windows Home Server 2011
The Remote Web Access feature in Windows Home Server 2011 can be used to access and download files shared on the Windows Home Server 2011 shared folders. This can be quite helpful when one requires accessing some vital documents on the fly. In this post we will tell you how to download your shared folders using Remote Web Access. Note: you will required a system that is already connected to the Home Server (e.g. a laptop), to see how to connect your system to the Windows Home Server, check out our post on How To Connect A PC or Mac To Windows Home Server 2011.
Open the Launchpad from the start menu and login with your Windows Home Server user account.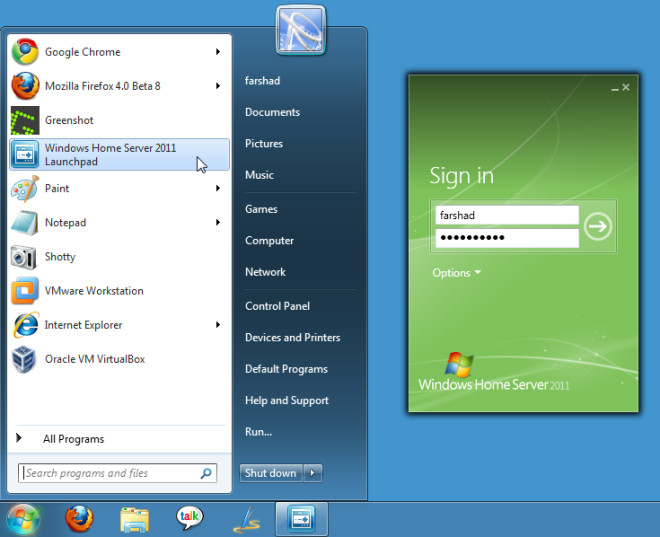 After logging in, select Remote Web Access from the Launchpad.
After that, you will be redirected to a webpage, login with your Windows Home Server Account credentials to continue.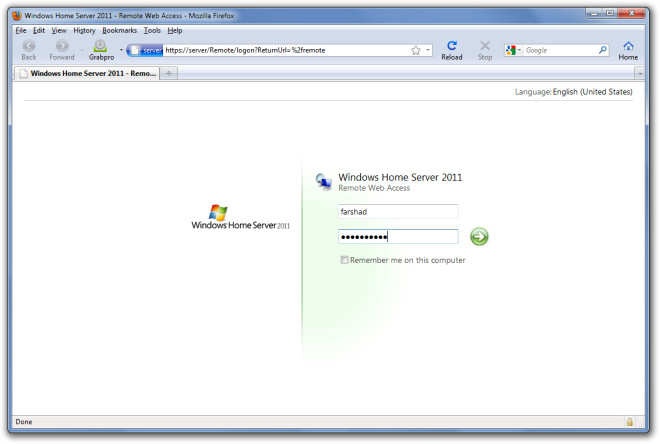 You will be redirected to page where all the shared data and computers will be accessible (depending upon your access rights). Open any of the shared folders to access your files.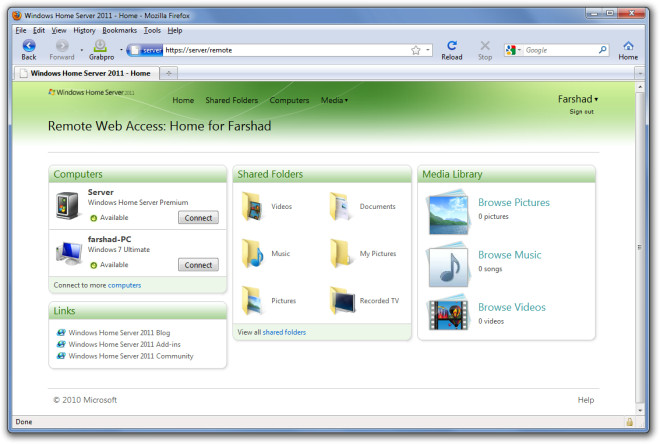 Simply access any folder that you have the appropriate rights to access (e.g. the default Videos folder).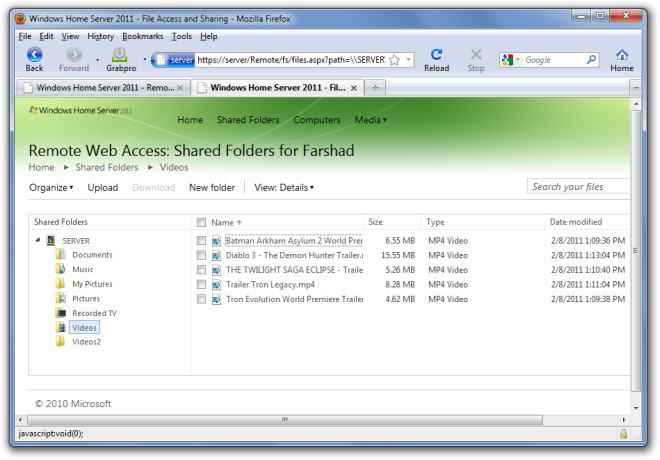 Double click any files to begin the downloading process.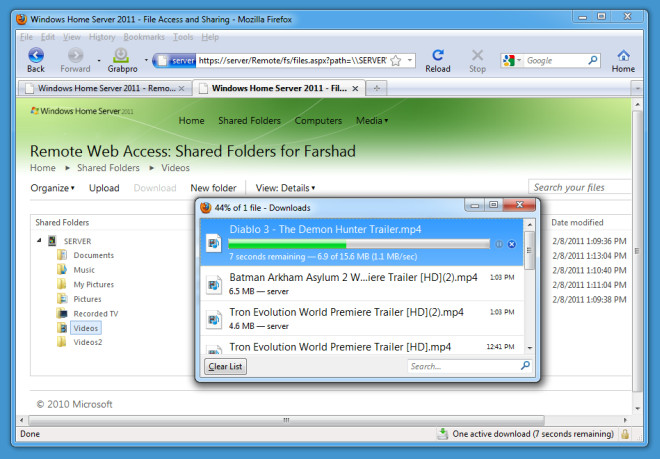 You can also create new folders, as well as organize and upload files from the respective options. The maximum upload limit is 2GB. To overwrite an existing file with the same name, check the "overwrite existing file" checkbox.