How To Enable And Manage AutoPlay In Windows 10
We connect a myriad of devices to our computers; HDDs, SSDs, memory cards, phones, web cameras, etc. Windows can automatically detect them, find and install drivers, and set things up so we can use the connected device right away. It's a pretty awesome feature that makes most devices easy to use but Windows doesn't stop there. When you connect a device such as a memory card or external HDD it will open it and ask you how you want to access the device right away. This is the AutoPlay feature in work and it can get annoying especially if it pops up every time you connect a device or bring your system out of sleep with a device already connected. Here's how to enable/disable AutoPlay in Windows 10 and set the default AutoPlay action for an external drive and memory card.
Open the Settings app and go to the Devices group of settings. Select the AutoPlay tab and turn it On/Off here. If you turn AutoPlay off, Windows will never open any device for viewing or ask you how you want to access it whenever you plug it in. If you've set Windows to always open an external HDD and show files when it is connected, it will no longer do so.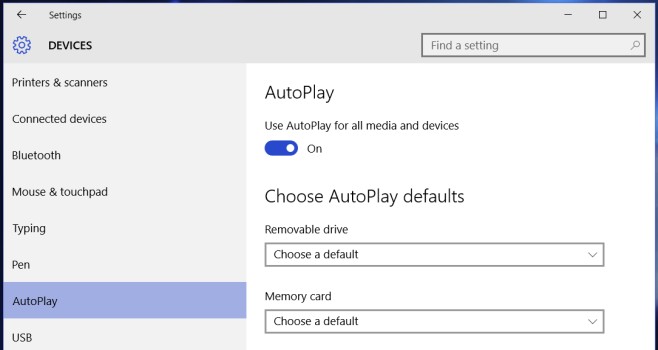 To set a default AutoPlay action for an external drive and memory card, select an action under 'Choose AutoPlay defaults' and turn 'AutoPlay' on.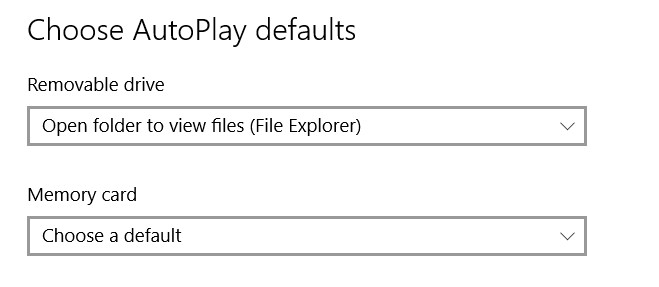 This will of course result in AutoPlay being turned on for all devices you connect. Windows 10 will then prompt you to select the default action to take for the device and you should set the default action via the notification. If you're looking for more options for devices that aren't listed head over to the Control Panel app and go to the AutoPlay settings there.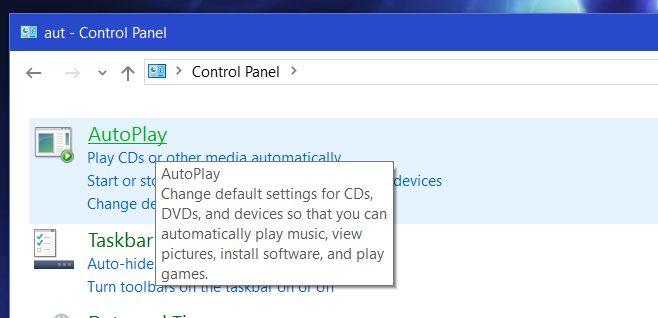 Connect the device you want to set the default action for and scroll down to the very bottom of the AutoPlay options to select an action for it.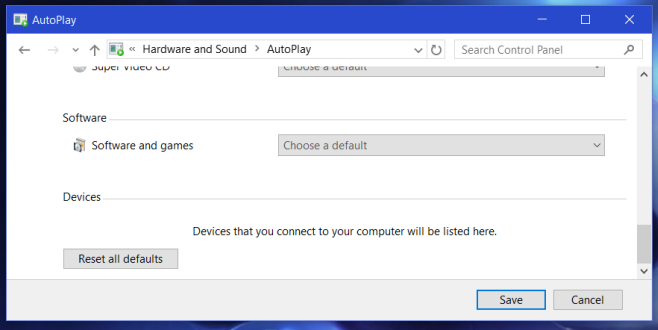 In any case, you will have to keep the 'AutoPlay' on. If you don't want a device to open when you connect it, set the default action for it to be nothing i.e. do nothing when the device is connected.