How To Enable Inline AutoComplete In Windows Explorer & Run Dialog Box
Web browsers like Firefox, Google Chrome or Opera are all known for being feature rich and powerful. They all contain distinct features that make them unique. One tribute however, where they all share a common ground is Inline AutoComplete. It is a feature that is included in all modern browsers. What Inline AutoComplete does is, it helps you save time by automatically filling in a web address when you start typing its URL. Let us explain you a simple example, when you want to open AddictiveTips, start typing its URL and after two or three letters, the complete URL will automatically appear in the address bar, making you instantly jump the desired URL. This great feature is not a prerogative of web browsers only.The same inline AutoComplete functionality is also available in Windows Explorer, as well as the Run dialog box. For some reason it is not activated by default, means you need to manually enable it. Normally when you type something in the address bar of Windows Explorer, it searches for it first. In this post, we will explain to you how to enable the Inline AutoComplete feature in Windows Explorer and Run dialog box. Keep reading.
For ease of reading, we will explain each step separately.
Step 1: First up, open the Internet Options. You can do it by entering "Internet Options" in the Start Menu search or from the Control Panel.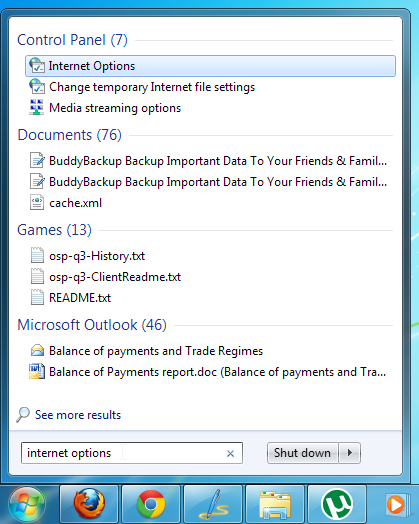 Step 2: After successfully hopping into the Internet Properties window, select Advanced tab from the top-right corner and carefully look for "Use inline AutoComplete in Windows Explorer and Run Dialog" option in the Settings list. As there are two reminiscent options for Inline AutoComplete, try not mixing them up. Check this option and click OK. It should be noted that in Windows XP, this option will be named differently, as "Use inline AutoComplete (Outside of Internet Explorer)".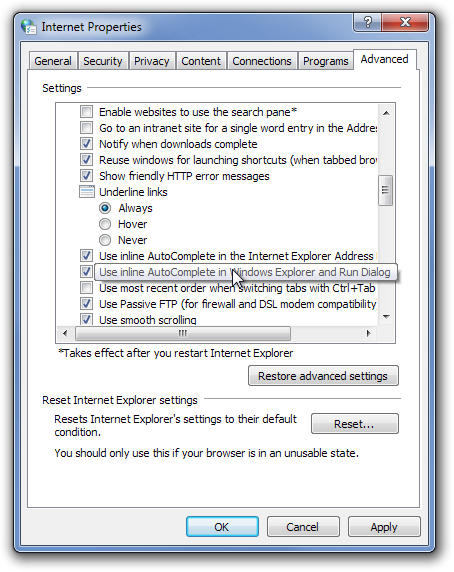 When all the aforementioned steps are complete, you will now be able to use the inline AutoComplete feature in Windows Explorer and Run dialog box. We have provided a screenshot below for your reference.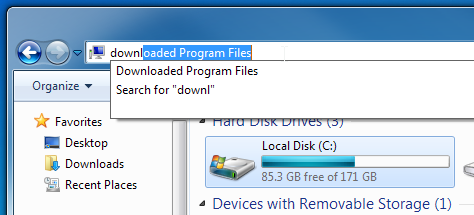 In our testing, the feature worked flawlessly without giving us any problems.