How To Enable 'Show Hidden Files And Folders Option' When Disabled By a Virus
A few days back my "Show hidden files and folders" option was not working at all even if I selected the option Show hidden files and folders from the folder option window, the changes would just disappear upon closing the dialog. It was probably some virus attack after which the Windows registry was not being updated properly. So here is what I did to restore it back.
Method 1: Registry Editing
Click Start  > Run… (or press Windows key + R)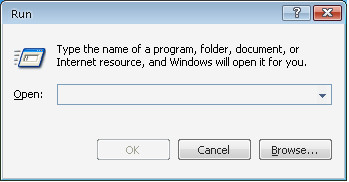 Type regedit and click Ok.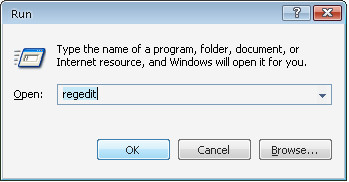 Find the key: HKEY_LOCAL_MACHINE\SOFTWARE\Microsoft\Windows\CurrentVersion\Explorer\
Advanced\Folder\Hidden\SHOWALL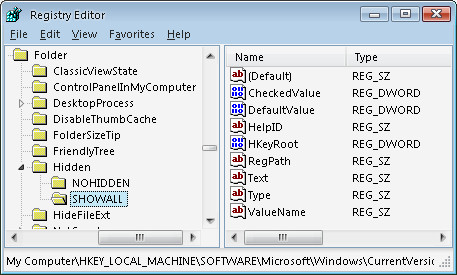 Look at the CheckedValue key. This should be a DWORD key. If it isn't, delete the key. Create a new key called "CheckedValue" as a DWORD (hexadecimal) with a value of 1.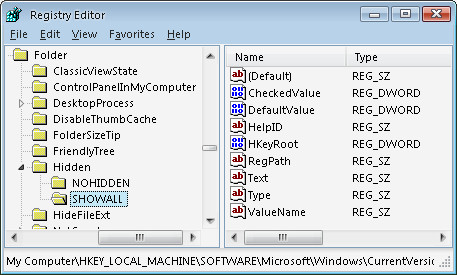 Now open My Computer, on the toolbar go to Tools > Folder Option and click on the View tab.
The Show hidden files & folders check box should now work normally.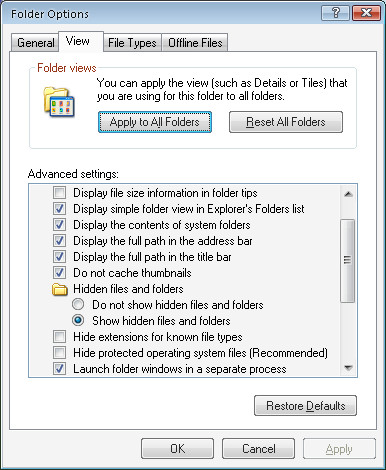 Method 2: Application
If you don't want to apply the above method, download Smart Virus Remover from here. Using this Virus Remover you can restore your Windows settings, your "Show hidden files and folders" will be set to default.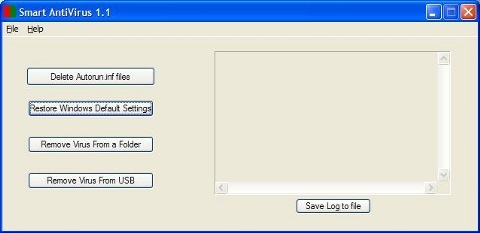 Do let us know in the comments if these methods helped you or not ?