How To Format A USB Or External HDD So It Works On Both Windows & OS X
Windows and OS X are two very different operating systems. Each has its own set of features that make it unique and when a user of either one switches to the other platform, there are many a growing pains to be felt followed by attempts to mould one OS to function as much like the other one as possible. If you use both a Mac and a Windows PC though you're mostly trying to set things up so that the two very different operating systems play nice with each. One of the first things to tackle if you use both these operating systems is an easy way to transfer files and share storage devices and that's where the difference between the two is underlined. Windows reads drives on the NTFS file system whereas OS X does so with the HFS+ (Mac OS Extended) file system. These two do not play nice with each other but here's how you can get a USB, external HDD, or other storage device, to be readable and writeable on both operating systems.
The solution lies in finding common ground; i.e. a file system that both OS X and Windows can read and write to. The file system of choice is exFAT.
Connect a USB to your Windows machine and when it appears in the Windows Explorer, right-click it and select 'Format' from the context menu.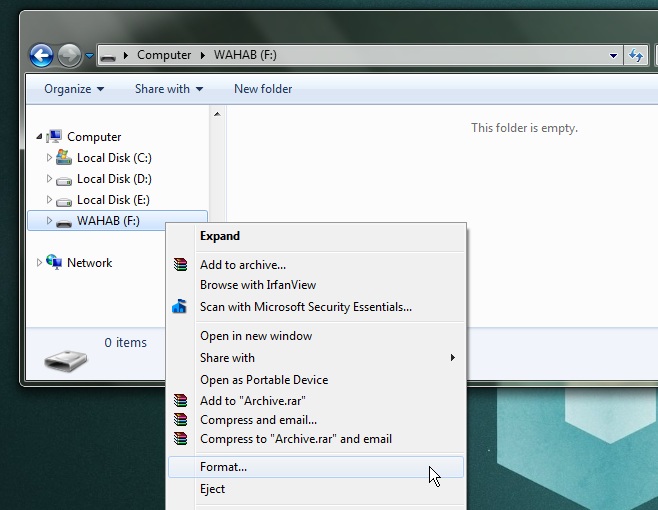 In the Format window, open the 'File system' drop-down and select 'exFAT'. Don't do a quick format. Once it's complete, the USB drive will work on OS X and Windows. You will be able to read and write files to it.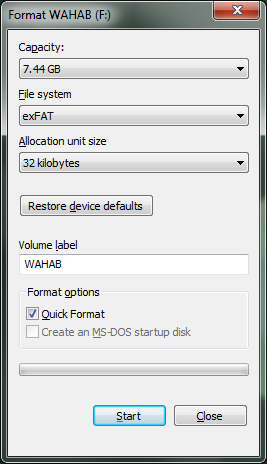 If you'd like to format a drive on OS X, open the Disk Utility and select the drive from the column on the left. On the right, go to the 'Erase' tab and pull down the 'Format' dropdown. Select exFAT, and click 'Erase' at the bottom. Needless to say, all data on the drive will be lost. Once the format is complete, the USB drive will work on both OS X and Windows.
Note: Previously we recommended a wrong format and we've since rectified our mistake and updated the article.