How To Get The Windows 10 Anniversary Update Now
Windows 10 Anniversary Update is going to roll out slowly but we're the anxious type and waiting is hard. Naturally, this means we're going to look for ways to force-get the update. There are rumors floating around that if you download the Media Creation Tool and download the Windows 10 ISO via this tool, you will get the latest version complete with the Anniversary Update. This method worked with the November 2015 update but it isn't working for everyone with the Anniversary Update. Fortunately, Microsoft has you covered. Here's how you can get the update now.
In a blog post by Microsoft, the company detailed how you can get the update now. Open the Settings app, go to Update and Security. If it says there are no updates available, simply click the 'Learn More' option.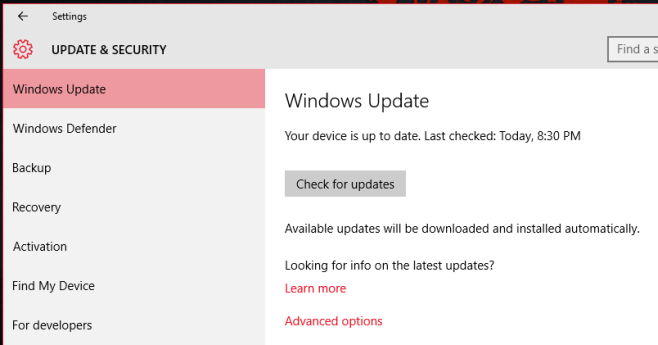 You will be taken to a Microsoft support page. Click the 'Get the Anniversary Update Now' button and a small app called the Microsoft Update Assistant will download to your drive. The file that is downloaded is called 'Windows10Upgrade28084'. Any older version, should it download, will not work. It's best to download the file from Microsoft and not from other repositories that claim to have it. They might be unsafe or they might be the wrong version.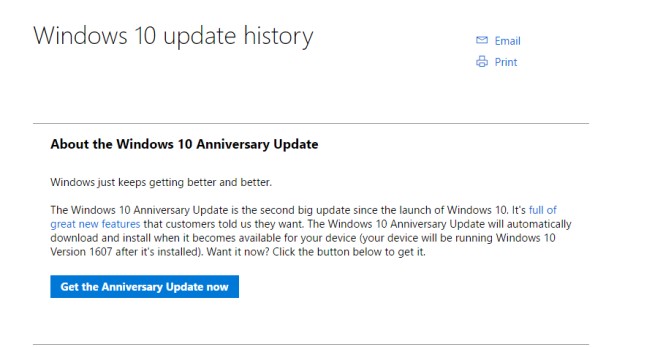 Run the app and click 'Update Now'. It will check system compatibility and will then begin to download Windows 10 in the background. It will take some time depending on your connection speed and Microsoft's servers.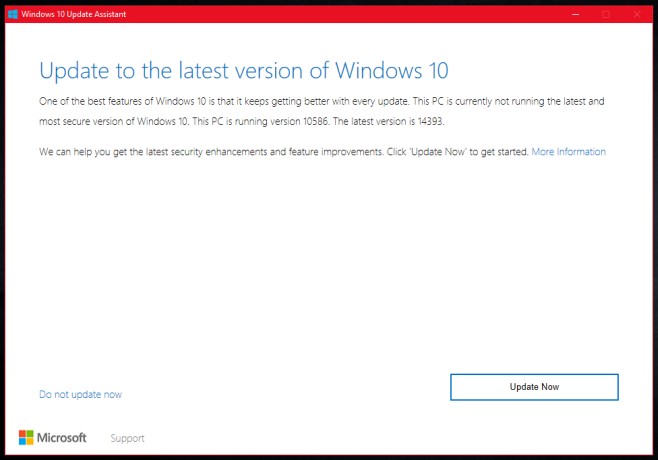 This will only upgrade your Windows installation. You don't need to worry about it performing a clean install. Your files, apps, even your wallpaper, will remain unchanged.
The can be accessed from the System Tray.

It will show you the download progress.