How To Increase The Number Of Simultaneous Downloads In IE 8
You might have noticed that in the older versions of Internet Explorer you were allowed a maximum of two simultaneous downloads. Internet Explorer 8 has broken this barrier and now allows you to initiate six downloads at the same time. But still the default limit for the simultaneous download is two, you need to increase the limit manually by making some small changes in the registry.
Let me guide you through the exact steps to increase the limit of simultaneous downloads to 6. For this purpose you will need to make some small changes to the Windows registry settings. First of all, click Start, type regedit and hit Enter, the Registry Editor will be loaded as shown in the following screenshot.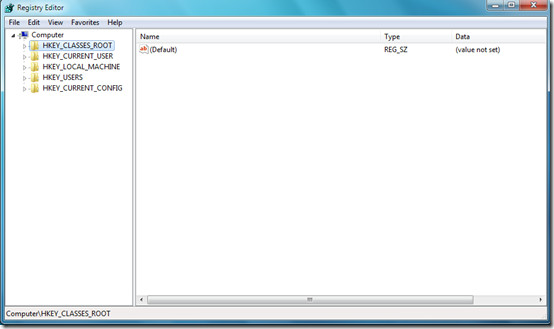 Now navigate to the HKEY_LOCAL_MACHINE\SOFTWARE\Microsoft\Internet Explorer\MAIN\FeatureControl\FEATURE_MAXCONNECTIONSPERSERVER key in the left side column and you will be able to see explorer.exe located in the right side main widow.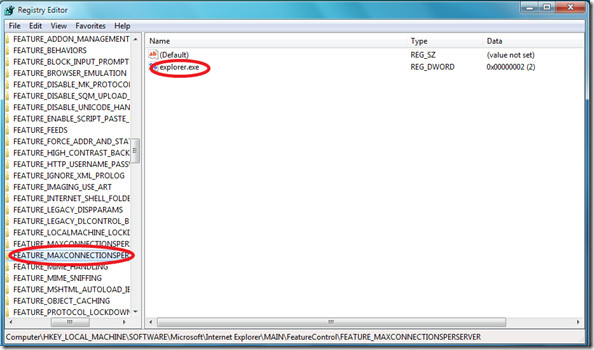 Now double click explorer.exe and set its new value.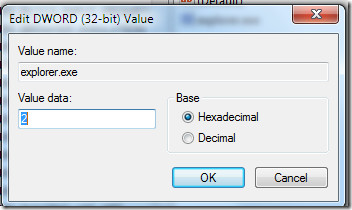 Click OK and you have successfully changed the limit of the simultaneous downloads in Internet Explorer 8.