How To Keep Ribbon Minimized In Windows 8 Explorer
The Ribbon Explorer in Windows 8 includes most commonly used shortcuts in a ribbon, like copy and move to user library, remove properties, hide file name extensions, etc. While this may come handy to find Explorer options more easily, it has been considered as an obstructive inclusion to Windows Explorer by many Windows 8 users, as it consumes a lot of space of Explorer Window. What might be more convenient is to keep this ribbon minimized until needed. In this post we will provide you with a quick tip to keep the Ribbon Explorer minimized by default.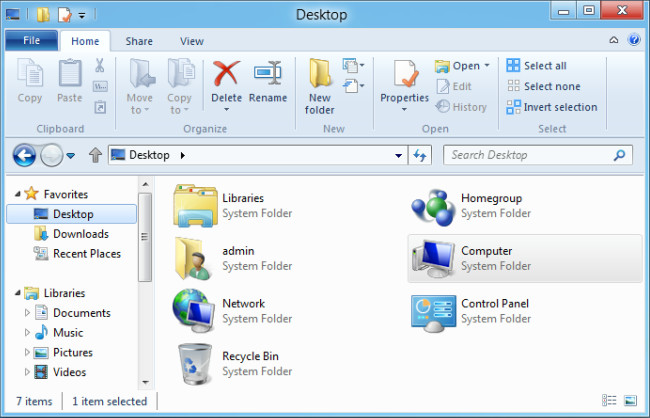 To keep the Ribbon Explorer minimized every time you open Windows Explorer, you will require editing the Windows Group Policy. To begin, hit Win+R hotkey to bring up Windows Run console and open "gpedit.msc" from Run dialog box.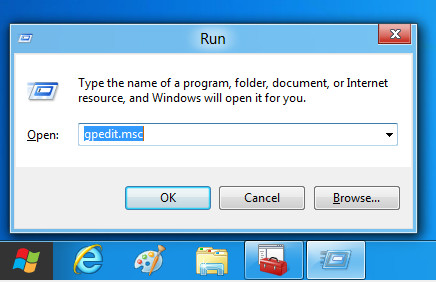 Now, go to the following path within the Local Group policy Editor window, Computer Configuration –> Administrative Templates –> Windows Components –> Windows Explorer. Once done, double click the option "Start Windows Explorer with Ribbon minimized".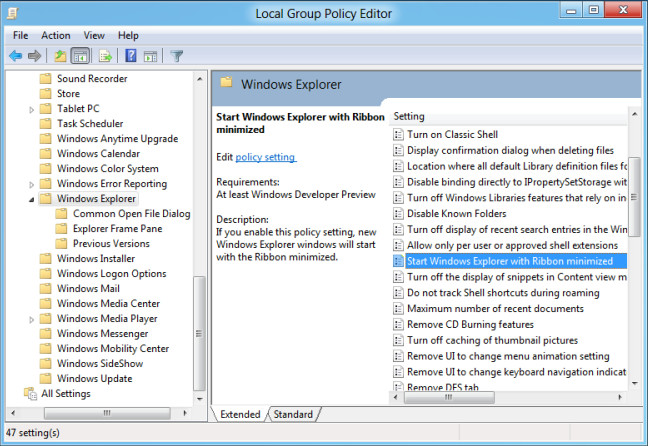 This will open a new window containing all the settings related to selected option. Select Enabled and click OK to keep ribbon minimized in Windows 8 Explorer.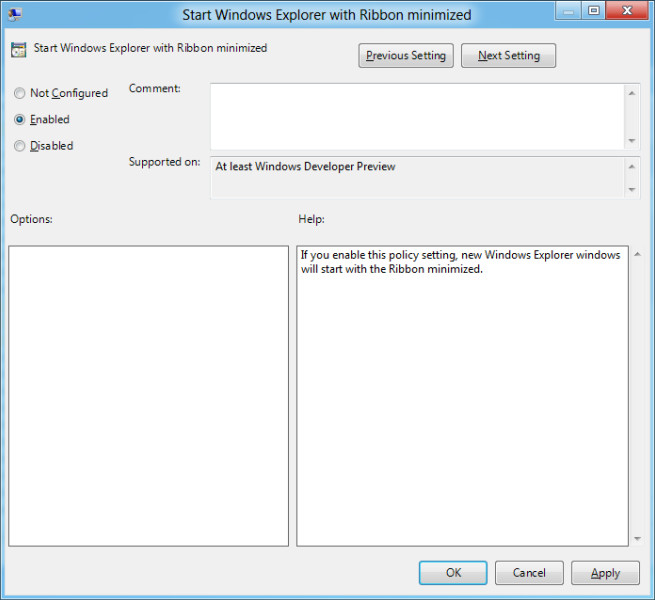 Now when you launch Windows 8 Explorer, it won't show you the ribbon on top. You can maximize the Ribbon Explorer by using the Expand icon present underneath the Close button.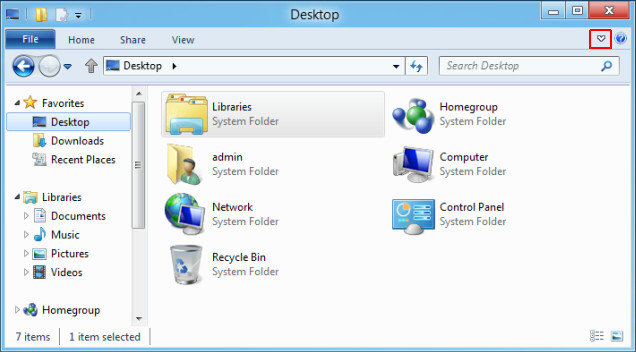 To disable this option, go back to the Local Group Policy Editor and select Disabled from "Start Windows Explorer with Ribbon minimized" window.