How To Manage And Check Status Of WiFi Networks From Windows 7/Vista Sidebar
Note: There are many software available to find and manage WiFi networks and I have covered few here on this blog, but this is the first time I have come across a WiFi gadget for Windows 7/Vista sidebar.
Xirrus Wi-Fi Monitor is a gadget for Windows 7/Vista sidebar that lets you monitor WiFi networks around you and shows the information of your connected and nearby networks in full details. It has a radar like graphic interface which helps you monitor the status in real time.
Once you have installed the gadget, open Windows 7/Vista sidebar. Now right-click sidebar icon and select Add Gadgets.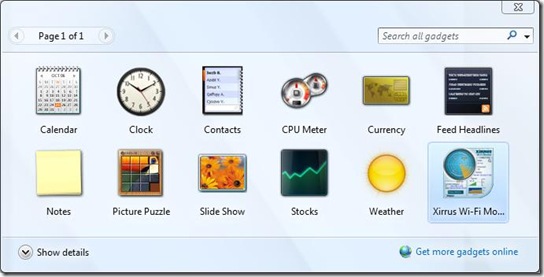 Now double-click Xirrus Wi-Fi Monitor or simply drag it to the sidebar, it will automatically detect the networks and show you some basic details in the sidebar. You can select the adapter and change some basic settings by going to Properties. It has nine different color skins available, you can choose the one that suits your theme.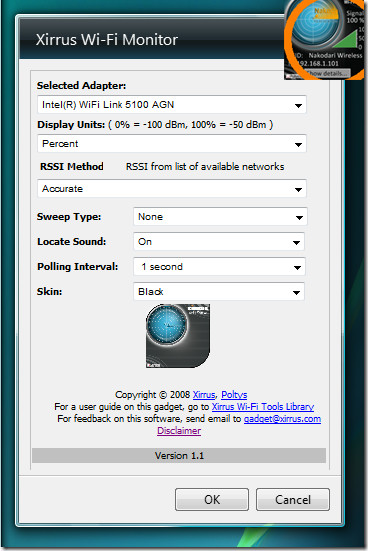 Click this Gadget to see the complete details such as number of networks, their details, statistics, etc.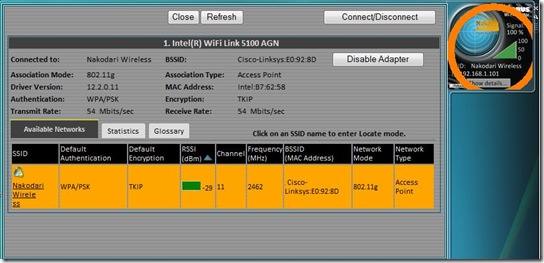 Click the image above to enlarge.
Bring a free little gadget, it can come really handy if you have multiple WiFi networks. Since it is just a gadget, no software installation is required and it takes very little memory resources. Enjoy!