How To Manage Multiple Network Connection Settings In Windows
Do you have multiple networks and would like to manage them all in one place? NetSetMan is a free tool for Windows that lets you manage up to 6 different network profiles. Want to change the IP of a network or maybe you want to change the DNS server? Instead of following the extra-long steps in Windows XP and Vista, you can now manage all network settings from one simple window.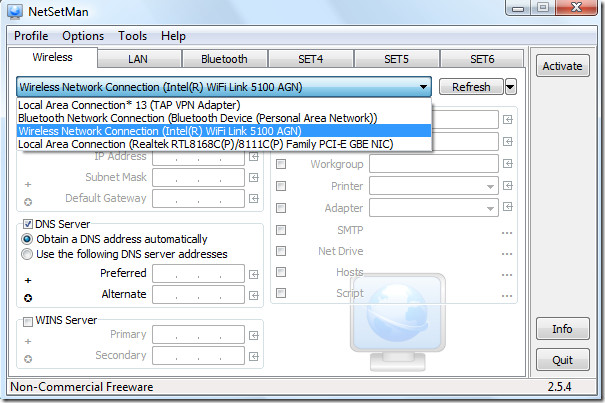 Apart from some general settings, there are additional options such as modify PC Name, DNS Domain, and Workgroup, map the Network drive or Printer, etc. You can change these settings for different network profiles and they are saved forever unless you don't change them back.
You can quickly change the profiles by right-clicking the system tray icon and selecting the desired network.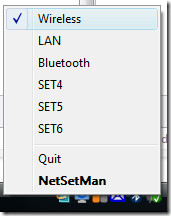 Move your mouse pointer over the system-tray icon and you will see detailed information on all your networks.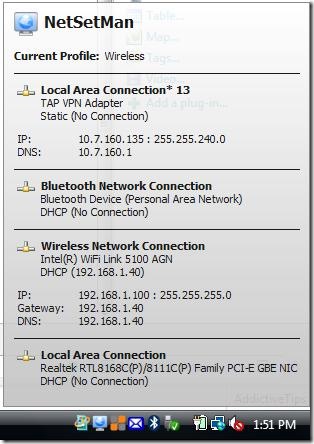 It is obviously not a new software through, but the recent release includes some important bug fixes and tweaks. So it is recommended that you install the newest version of this tool. In free version you can manage only 6 network profiles, but the pro version comes with unlimited profiles(only if you have some bucks to spend). Enjoy!