How To Minimize Applications To Desktop As Thumbnails
If you are a multitasking monster, most of your time may surf on finding the right tab in the taskbar, because when you do multitask a lot you have more tabs in the taskbar which makes it cluttered and unorganized, even with Windows Group Similar taskbar items option, it takes time to find the right tab, there are some applications like utorrent which can be configured to move to tray bar rather than taskbar, the other solution for this is to minimize the applications as thumbnails onto the desktop.
miniMIZE – (Supports Windows XP only)
miniMIZE is a small desktop enhancing application that catches windows application that you minimize and puts a thumbnail of the main application window on your desktop. This application resides in the tray bar taking around approximately 6 MB memory.

It also supports exclusion list to ignore windows and applications that you don't want to minimize to desktop as thumbnail. There is no need for configuring anything after installation, it comes pre-configured, just download and start running it.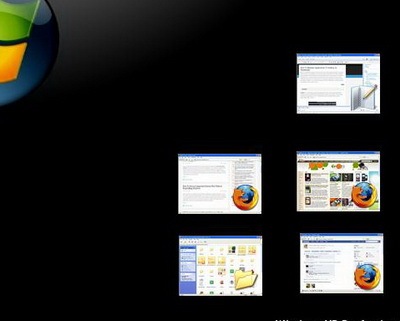 Unfortunately, this application does not support windows Vista, but works great in Windows XP
ThumbWin – (Supports both Windows XP and Vista)
ThumbWin gives your minimized windows more visual information than miniMIZE. It supports Windows Vista unlike miniMIZE and also gives an option of exclusion list, so that you can disable applications that you do not want to minimize as thumbnails onto the desktop.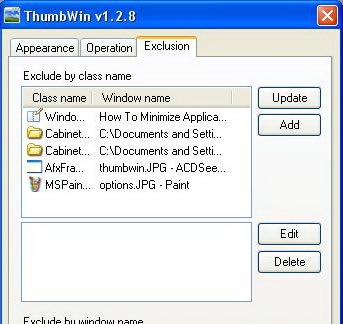 It also supports hotkey, arrangement method and thumbnail size but one niche feature is its fade in/ fade out effect. When a running program has been minimized to desktop as thumbnail, moving your mouse over to the thumbnail will make the image fade-in/out, which looks great.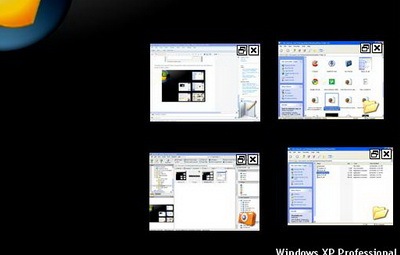 It only makes thumbnails if you minimize applications one at a time suppose if you hit the show desktop button, no thumbnails will be created because it is necessary to actually minimize the application to make it list as thumbnails. The utility is highly customizable, letting you change the thumbnail dimensions and layout.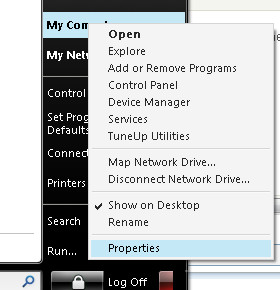 Start using these programs and manage your taskbar better and clutter free. Got any questions, comments, or suggestions? Let us know.