How To Publish Photos Directly From Adobe Lightroom To Instagram
Instagram is more than just a place to show off clothes, food, jewelry, and selfies. The social network is an excellent place to showcase artwork. It's where you can find artists who work wth all sorts of mediums showing off their work and their works-in-progress. For photographers, Instagram is no different and in addition to using the platform to showcase their work, photographers make use of other photo editing tools as well such as Adobe Lightroom. Lightroom is a feature rich photo editing app that works great with other Adobe products and has a huge offering of Plugins to make it all the more useful. LR/Instagram is one such free Plug-in that might interest you if you're looking for an easy way to publish photos from Adobe Lightroom directly to Instagram.
Download LR/Instagram and add it to Lightroom via the Plug-in Manager.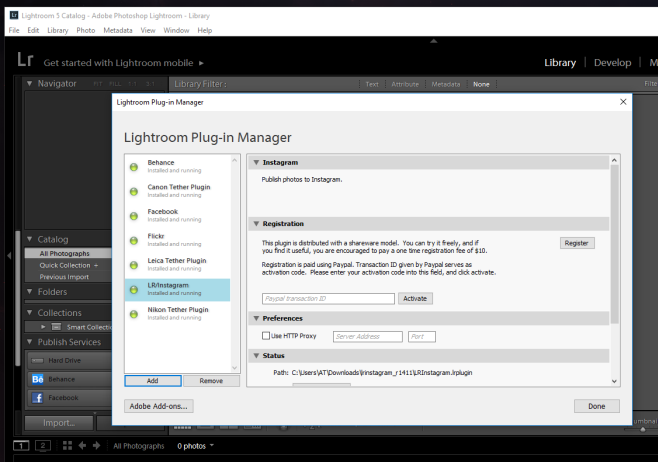 Sign-in to your Instagram account from LR/Instagram's panel and set what the caption of a published photo should be and whether or not the photo should be sharpened for high resolution screens. You can automatically add a watermark to the photo when it's published. Once you've configured the plug-in, import a photo(s) in Lightroom and edit it.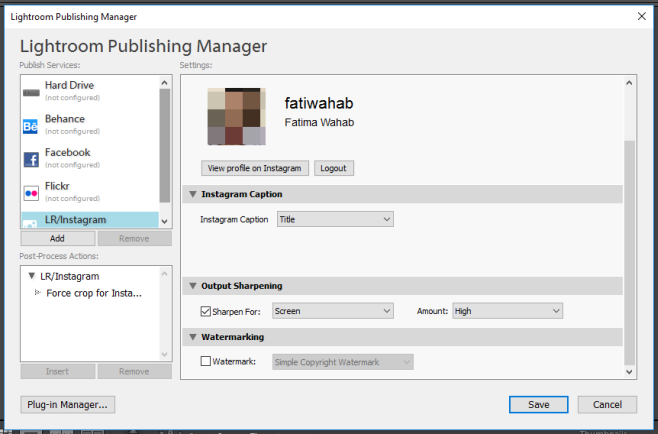 When you're ready to publish the edited photo(s) to Instagram, simply drag & drop it on to the plug-in's panel to add it to the publishing queue, and click the 'Publish' button at the top right.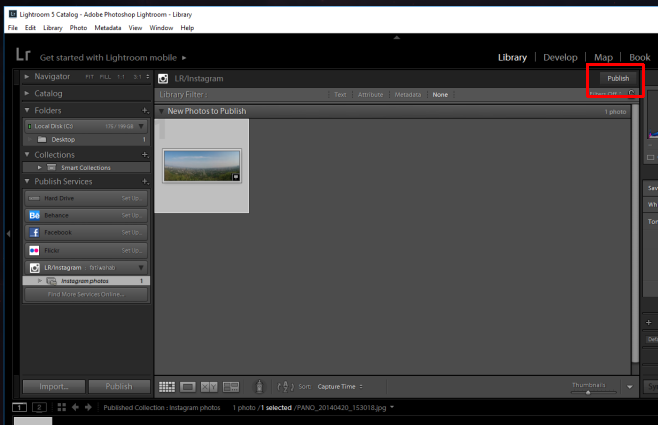 Publishing is pretty quick with the photo's size and the number of photos that are being published being the only factors contributing in any delay. The photo, once published, gives no indication that it was published from the desktop. For all anyone knows, you published it from the official Instagram app.
LR/Instagram is free to use but the developers ask you to pay $10 if you like it. It's available for both Windows and macOS.