How To Rebuild The Search Index In Windows 7 / Vista
When you perform a search in Windows 7 or Vista, files that were deleted earlier may show up in Search results because the Indexing Service needs to update its records. The time frame may vary from one system to the other. In case search still continues to show deleted files, or if it does not show files that exist in the system, the indexing service may be out of date. It maintains an index of your computer's files in order to make searches faster. If you do a search for a specific file and it doesn't show up, your index may need to be rebuilt.
Go to Start > Control Panel.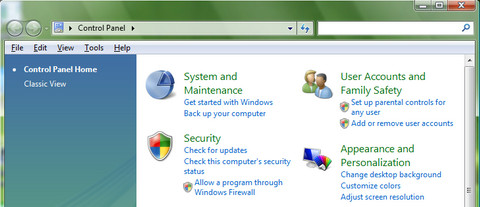 Click on System and Maintenance category, under the Indexing Options category, click Change how Windows searches as shown in the screenshot below,

Click the Advanced button

Now to rebuild your index, click the Rebuild button. The number of indexed items will reset to zero, and Windows will begin to rebuild your index.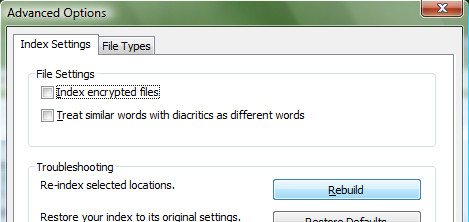 The rebuild process may take several hours to complete on some computers so please be patient!