Remove iTunes With ByeTunes
Are you stuck with iTunes that you need to completely uninstall from your system, including registry keys removal, and services. For ensuring complete removal, give ByeTunes a shot. As name implies it ensures the farewell of iTunes, including all the relevant registry keys and value-added apps.
To begin with, launch the app. The very first dialog you will see, is a message box, confirming the complete removal of iTunes from the system.

Click yes and it will start the removal process.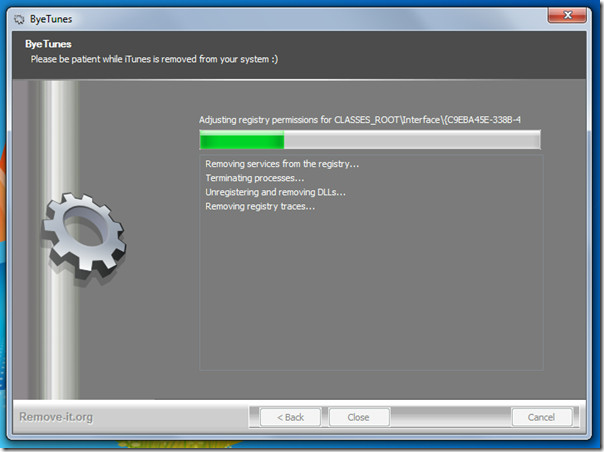 It can remove all versions of iTunes, including the latest iTunes 9.1.1.