How To Restart Windows 10 Upgrade After It Fails On Windows 7 & 8
The Media Creation Tool released by Microsoft is doing a great job at helping users from Windows 7 and Windows 8/8.1 migrate to the new version. Unfortunately, it isn't all smooth sailing. Some systems have hardware and/or app compatibility issues that are holding users back from the upgrade whereas some are experiencing failed upgrades midway through. The Windows 10 upgrade might fail when it's gone as far as 75% in terms of completion. When it fails, it rolls back everything and takes you to the Windows version you were previously using with all your files and settings intact (but back your stuff up, just in case). Naturally, you'll want to restart the upgrade and here's how you can do it.
Make sure you can see hidden files and folders on your system. Go to C:\$Windows.~WS\Sources\Windows where you will see a small set-up file simply called setup.exe. Run this file.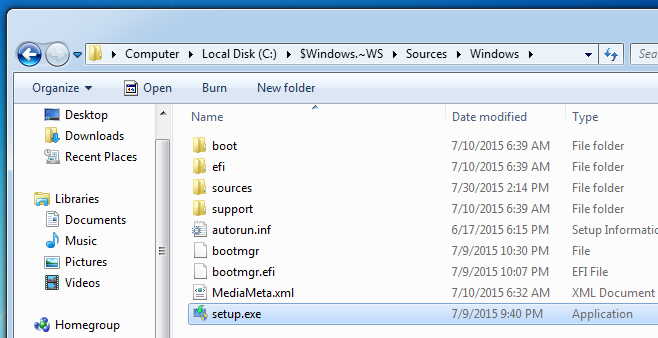 Give the application a few seconds to start and then you will see the following on your screen;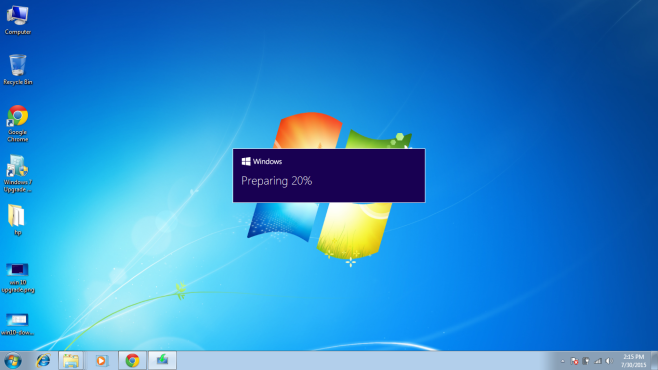 and the upgrade will begin again. You will be asked the same questions as before and of course, you will have to sit through the whole upgrade process again. Bear in mind that this will not resolve whatever issue it was that caused the upgrade to fail in the first place. When the upgrade fails, it gives you an error and your best chance at resolving the error is to Google it. This is simply how you can restart the upgrade process.