How To Search/Find And Download English Movie Subtitles With SubLight
There are hundred of websites where you can find subtitles for movies, but it is going to be an impossible task to search on all websites one by one, it is difficult to even memorize their names. Sublight is a powerful windows tool which enables users to search and download movie subtitles for free. It display the results in a list where you can preview the subtitles and download the one which is more suitable.
I regularly search for subtitles and find most of them on the internet, but sometimes I fail to find any, this is where I use this tool.
When you start it for the first time, it asks for the video application which you use for video playback., in my case it's VLC Media Player.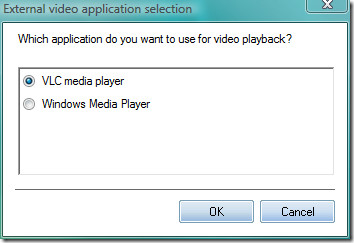 In the next step it will ask which subtitle search engines you would like to use, make sure all are checked and click OK.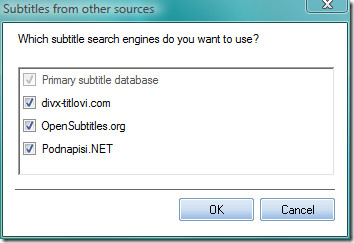 Now once the application is loaded, select the video whose subtitle you are looking for and it will automatically fill the criteria such as movie type, name, year, etc.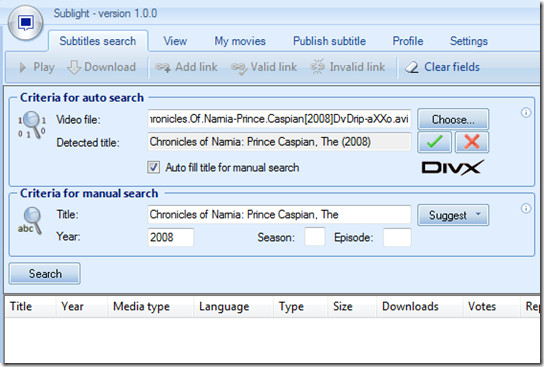 If you think  the title is not correct, you can correct it and click Search.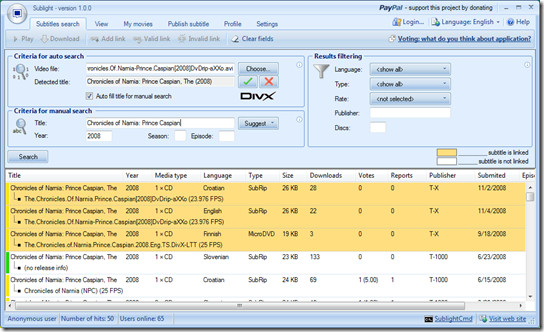 Click the image above to enlarge.
As you can see from the screenshot above, the subtitles which are synced properly with the video are highlighted. To preview the subtitle along with the movie, right-click the subtitle file and select Play Video With Subtitle or simply double-click the file. Right-click the subtitle file and select Download Subtitle to download it instantly, by default the subtitles will be downloaded in the same directory where your video is present.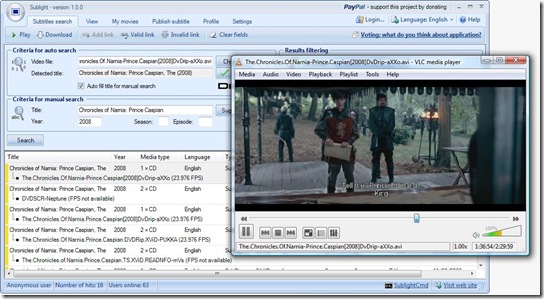 Click the image above to enlarge.
You can also filter the subtitles by language, type, rating, publisher, or dics. Since I am looking for English subtitles only, I will select English from Languages, this will filter out other languages and make it more easier for find subtitles.
You can rate the subtitles and if you find a subtitle to be correct, you can select it to be valid, in this way it will become easier for other users to find it too. To do so, right-click the correct subtitle file and select Valid Link.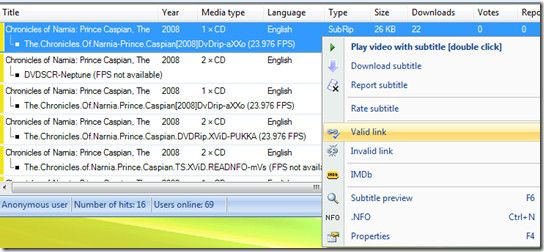 Overall, it is the best subtitles search utility I have come across so far. This tool has become an integral part of my life, every time I need to search for subtitles this tool does an outstanding job. There has not been a single case where I could not find the subtitle which I was looking for. The only drawback I found is that it searches from only 3 sources, the developer needs to add more subtitle directories over time. Enjoy!