How To Securely Hide Your Private Folders In Windows
Do you want to hide your files and folders securely so that it cannot be accessed by anyone with any software? There is a freeware security software called Free Hide Folder that hides your folder and makes it fully secure from unauthorized access.
There are many software out there which can hide your private folders, but there are equal number of software available that makes it possible to access such hidden folders, thus making your hidden folders vulnerable. Free Hide Folder is a great tool that I have been using to keep my folders hidden in a very secure manner, it makes it impossible for people to find your hidden folders, let alone accessing it.
The best thing I like is the usability, even a notice user can use it to hide his folders. After you have installed this software, open the program and it will ask for a password, this password will be used to access this program. Make sure that the password you keep is secure enough.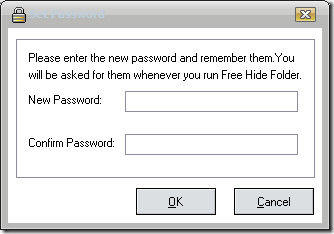 Once you are inside it will ask for registration key, you can simply ignore it by clicking Skip. Start adding your folders by clicking Add.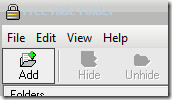 When you add a folder, it will hide it automatically. If you want to unhide a specific folder you can select it and click Unhide.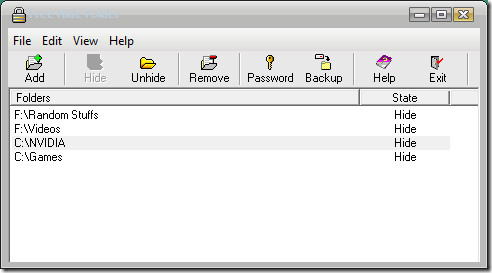 Make sure to make a backup by clicking Backup button, it does not make a backup of the files, it just save the information, so that if the program becomes corrupt, you can recover your lost folders easily.
Once you have hidden your folder it will vanish from it's original location and cannot be found by selecting Show hidden files and folders option, therefore keeping your important files secure forever!
You will have to agree with me that the usability of this software rocks. 😉