How To Share Files In Your Amazon S3 Account By Creating Public URLs
Many developers use Amazon S3 to store data, but you can actually use it for sharing large files with your friends and by large I mean, file of any size. S3 Browser is an Amazon S3 client which you can use to download and upload files from your account easily.  It also allows you to organize your Amazon S3 buckets and files, apart from that you can also set access controls. One great feature is to automatically create public URLs to share files, this can come handy if you use Amazon S3 frequently.
Run the client, enter your Access key and Secret key and you are done. Now you can create a new bucket and upload any file.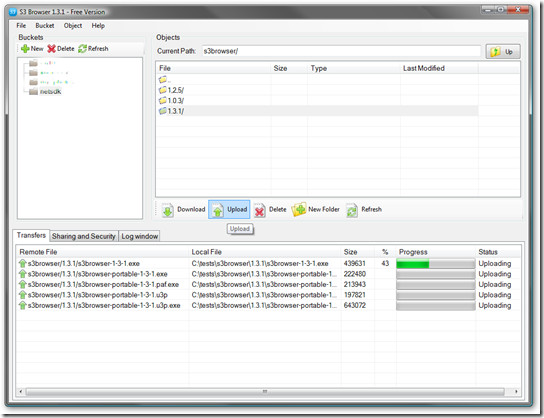 Select a file and go to Sharing and Security tab. You will find the Web URL for that file, copy it and share it with your friends and they will be able to instantly download the file.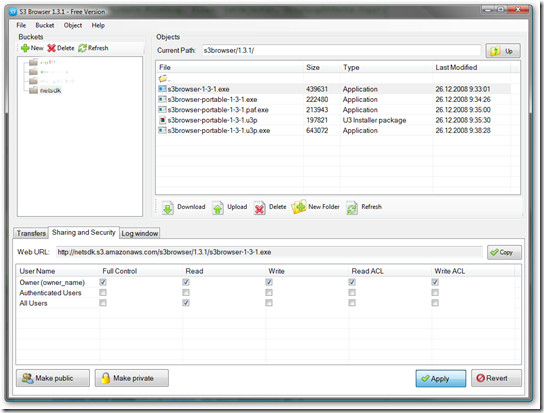 Click the image above to enlarge.
If you find the URL to be too long, you can head over to TinyURL and reduce the size. It's that easy. You can also download the portable version of S3 Browser. Enjoy!