How To Start / Stop Windows Home Server 2011 Services
Many services in Windows based services are not active be default. For instance in Windows Server 2008 R2, the themes service is not active by default which deprives it from the Aero glass look. To see how to start this service you can see our post here. Since Windows Home Server 2011 is based on Windows Server 2008 R2, therefore, activation and deactivation of its services is quite similar to the former. In this post we will tell you how to start/stop services in Vail.
To start or disable a Windows service, go to Start –> Administrative Tools –> Services.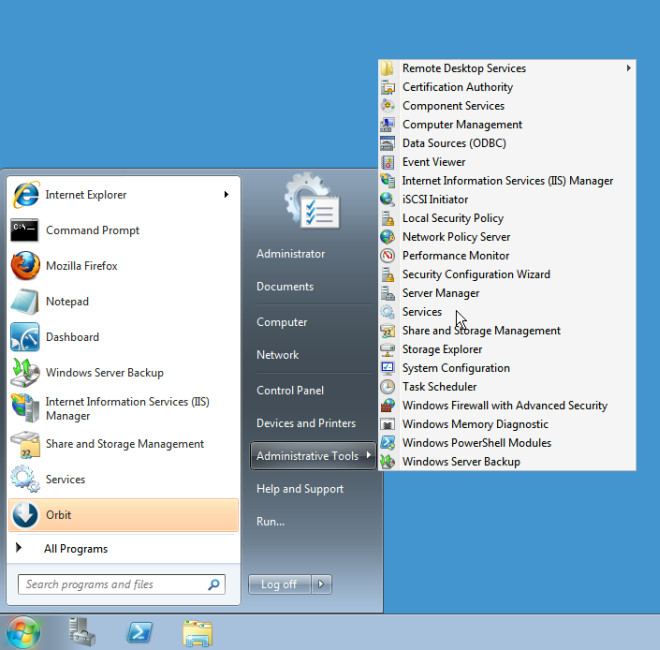 Then select the service properties via right-click context menu. To demonstrate this procedure, we will enable ICS (Internet Connection Sharing).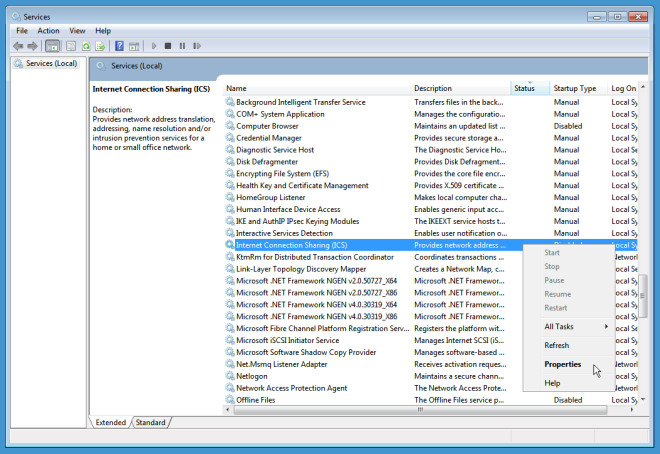 In the general tab, select Automatic, Manual or Disabled (as required). As we are enabling ICS we will select Automatic. Click Apply, Ok to continue.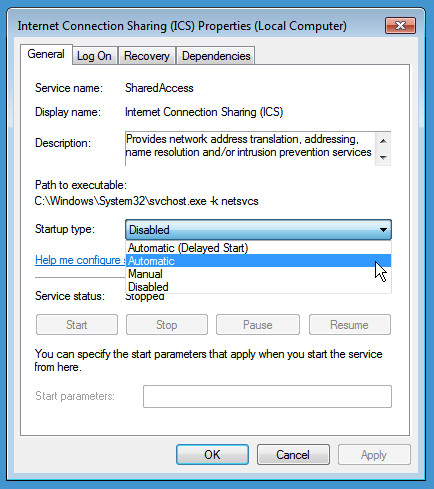 Once done, click Start from the right click context menu.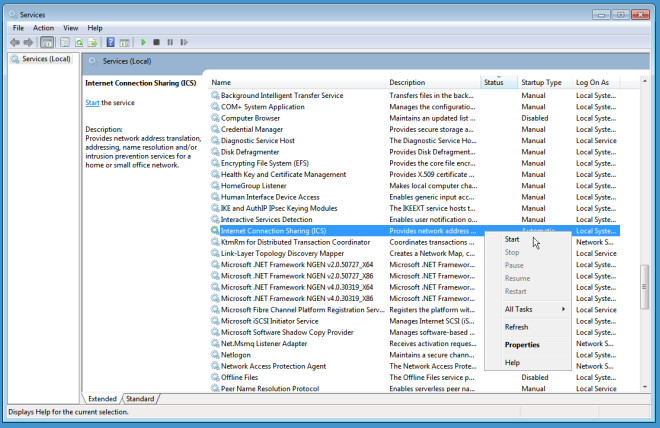 This will start the selected service. The same procedure can be used by choosing the Disabled option to disable Windows services for the Home Server.