Stop A Program From Gaining Unsolicited Internet Access In Windows 7
You might not know that several applications on your computer system may be accessing the internet without your approval. This can also become a security hazard as hackers may exploit your system using these applications. In order to put a check on the usage of the Internet by various applications and to disable the unsolicited internet usage of any such application running on your Windows 7 system, go through the following simple steps.
First of all click Start and choose the Control Panel, once you are in the Control Panel, choose the Windows Firewall option.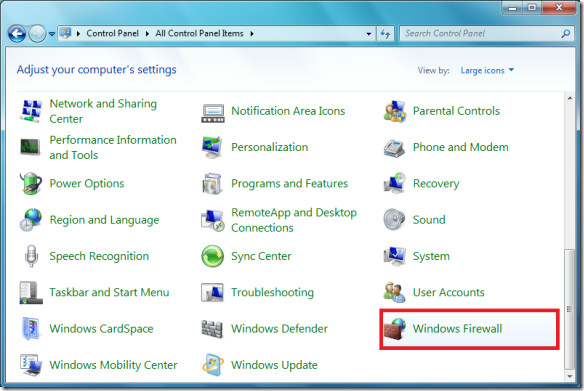 Once done, locate and choose the option Allow a program (an app) or feature through Windows Firewall in the left column of the Windows Firewall window.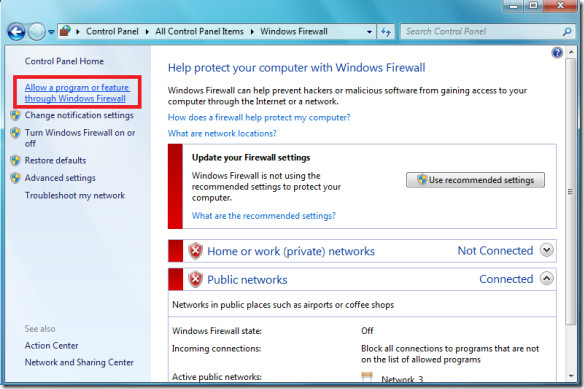 Locate and click the Change settings button in the Allowed Programs window.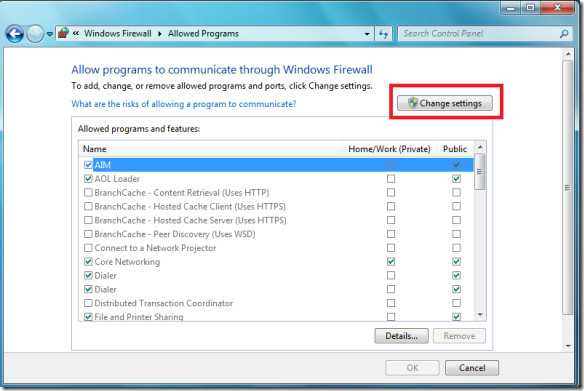 Uncheck those programs or features from the list, which you want to stop from accessing the internet.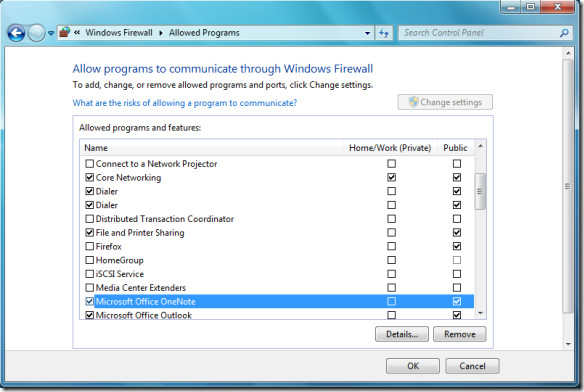 That's it, click OK and the unchecked programs will not be able to access internet without your explicit approval. Enjoy!