Identify The Extension Of An Unknown/Extensionless File With FiletypeID
Sometimes, we come across files that are without a file extension. In such cases, other than hit-and-trial (trying to open the file with different random software), there is no other way to identify the programs that can be used to open the file. The method can prove to be very time-consuming and inefficient, of course, as you'd always be guessing where to start. The logical method would be to identify the extension of the file. Once that is done, even if you're unfamiliar with the extension, you can always look it up on the web to find compatible programs. FiletypeID is an open source application for Windows that identifies the extensions of such files, and provides you with possible matches listed according to their match percentage. Even though the program does not provide you with one definite answer all the time, it still narrows down your search and saves a lot of time in locating the correct program.
FiletypeID has a very simple interface and supports adding files using drag and drop. The interface shows the Match percentage, Extension, Type and Points at the top, while the Analyze button is available at the lower right corner. To add a file for checking its file extension, just drag it over the main interface and click Analyze.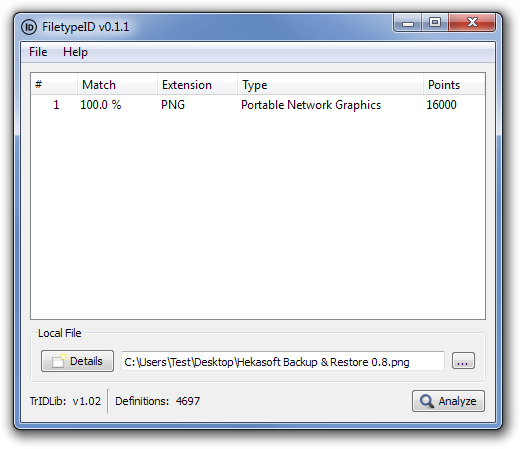 If it's a simple file, like the PNG file in the screenshot provided above, the application will easily find out its file extension, but if it's a complex package, you will get a number of possible file extensions listed according to their Match percentage.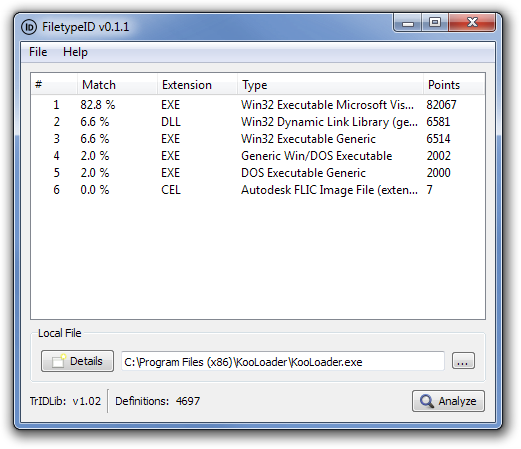 FiletypeID also supports saving the list of possible extensions in HTML format. To export the list as an HTML file, select File from the top left corner and choose Save As. All the data will be saved, including the Match percentage, Extension, Type and Points.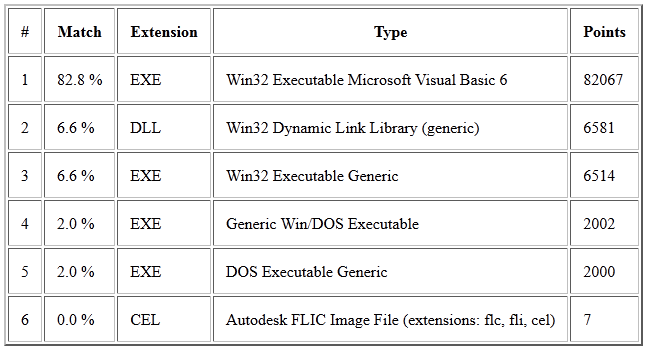 Although the application does not provide you with one definite result whenever you test an unknown file with it, it is nevertheless a very useful program, considering the amount of time it allows you to save by narrowing down the scope of your search. Even when it lists a number of different file types as the possible matches, the Match percentage can help you a lot in making an informed decision about the actual file type. FiletypeID is a portable application and works on both 32-bit and 64-bit versions of Windows XP, Windows Vista, Windows 7 and Windows 8.