View 500 Image Formats, Convert Between 130 & Apply 50+ Effects With ImageCool
These days, one can find a large number of free and paid image editing tools. Some of them provide you with color correction controls like changing the hue, brightness, contrast and saturation, while others let you quickly apply different preset filters to your images. Most images captured with high resolution cameras are in resolutions much higher than our display devices. Having a 2560p image to view on a 720p or 1080p screen does not offer any benefit when it comes to the picture quality, and having a lot of such images on your disk can consume significantly high amounts of storage space. Image resizing is also very important if you need to frequently upload images online, because larger images take more time to upload and consume more space on the server. However, most image resizing applications can only handle the common image formats such as JPEG, PNG, BMP and GIF. Today, we bring to you ImageCool – an image converter for Windows that can handle up to 500 image formats. You can view images in any of these formats, convert between 130 formats, apply 50 different effects and filters, and perform other functions such as cropping and applying watermarks.
The main interface of the application provides you with the main functions of the application consolidated under three tabs: Folders, Settings and Effects. The Folder tab lets you browse for the image files. The left pane contains the folder tree, while the right side is populated with all the images available in the selected folder.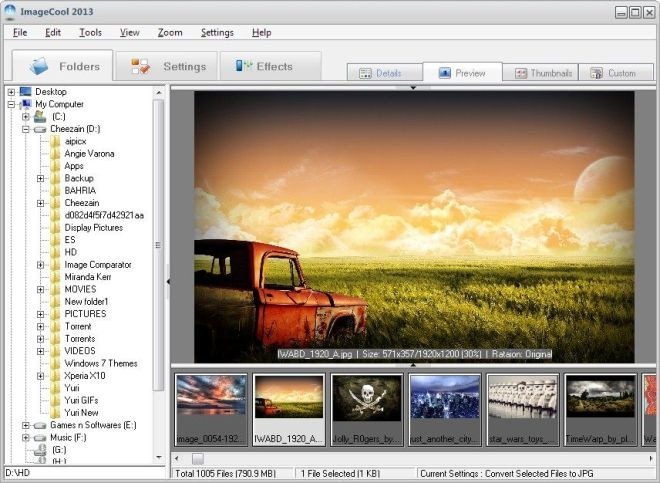 The Settings tab allows you to specify input and output settings for image conversion. Under Output Settings, you can select the Output Format, Quality,  Resizing options, and Destination Folder, while the Input Settings section allows you to choose the formats to show in the right side.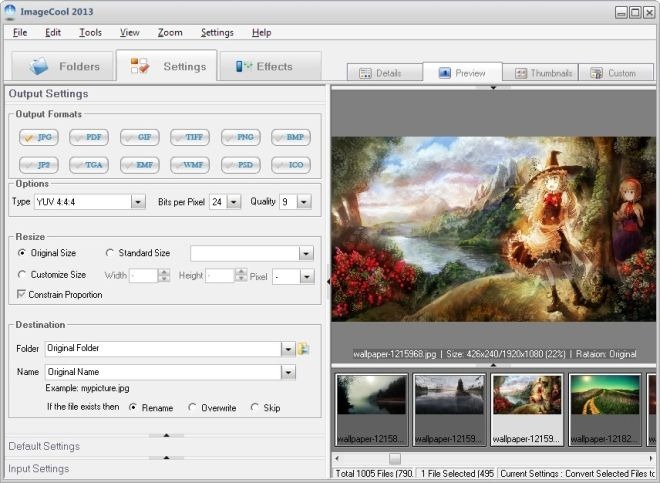 The Effects tab provides you with controls to perform image correction such as changing the Color Balance, Brightness, Contrast, Hue, Saturation, Luminance etc. You can also rotate the image from here. A great option here is the ability to save all your settings using the 'Save as Project', and apply them to other images at any time later on.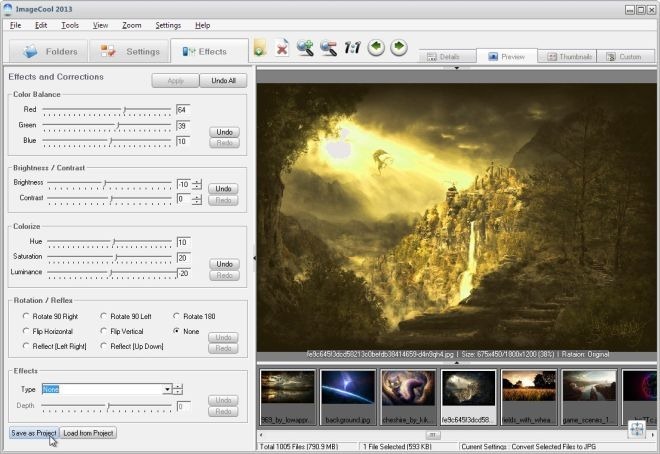 While the application is running, a drop zone is created on the desktop, allowing you to quickly covert images by dragging and dropping them on it. When you drop the images on the drop zone, you can choose if you want to use the current settings for effects, correction & conversion, or apply settings from a previously saved project.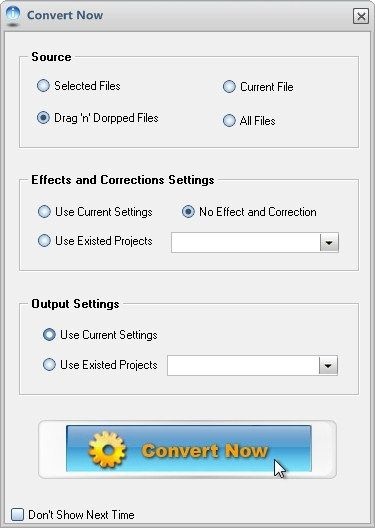 ImageCool also offers other image-related tools that allow you to crop images, split them, combine multiple images, build an executable file out of a bunch of images to create an instant slideshow, and apply watermarks on images.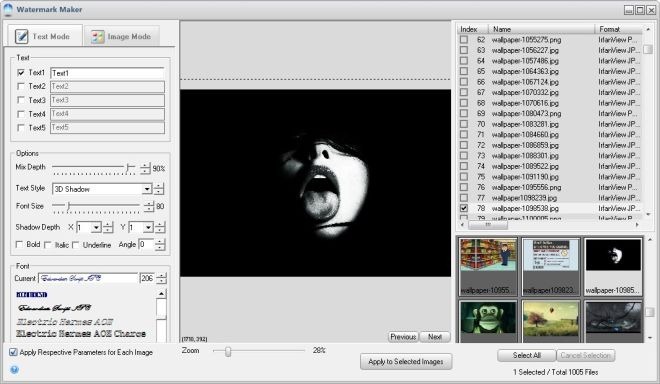 ImageCool works on both 32-bit and 64-bit versions of Windows XP, Windows Vista, Windows 7 and Windows 8.